£1.75m business support for next generation of UK clean tech pioneers
4th September 2009 - The Carbon Trust is expanding its business Incubation scheme in response to a growing need for critical business support to spawn the next generation of commercial clean tech innovators in the UK. Oxford-based, early-stage business growth consultancies Conduit Partners and Isis Innovation have been named as two of the Incubator Partners that will provide advice and support to the promising low carbon technology companies in the scheme.

Recent research from the Department for Business, Innovation and Skills1 shows business leaders expect clean tech to be the UK's highest growth sector in the coming years. The Incubator scheme has a track record of preparing start-ups and spin-outs to attract all-important investment, with the 90 companies that have been incubated so far having raised around £86 million in private funding.
The Carbon Trust is on the lookout for 25 new joiners to the scheme over the coming year with up to £70k of support on offer to each. This covers strategic and business development consultancy, advice on corporate finance, management team recruitment and mentoring, product development, market research and engagement and guidance on intellectual property protection.
Incubatee companies typically attract around £16 of private funding for every £1 spent on incubation services. Companies that joined the scheme in 2008/09 alone have gone on to raise almost £19 million in private investment with the Carbon Trust's support.
Dave Raval, head of the Carbon Trust incubation scheme, said:
"The UK has led the development of many low carbon technologies, but we must nurture and harness the UK's spirit of innovation and ingenuity to generate the maximum economic benefit from the global clean tech revolution. You may have a great technology or service idea, but to make it fly and become a commercial reality, you need a strong business behind you and the know-how to attract investment. The incubator scheme has a track record of turning clean tech innovations into high-growth businesses."
Jon Treanor, CEO of Milton Park-based Conduit Partners, said: "We are delighted to have been appointed as an Incubator Partner for the Carbon Trust. By working with partners who can offer direct, hands-on experience of successful early-stage technology commercialisation, the Carbon Trust Incubation scheme is ideally placed to support companies innovating in the carbon-reducing sector and fast track them to a high growth trajectory. The expansion of the programme creates a very compelling proposition to innovators who are driving the low carbon future and we encourage those companies to contact the scheme partners."
Dr Roger Welch, Project Manager of Isis Innovation, said:
"Since starting to work on the Carbon Trust Incubator Scheme in 2006 we have seen a wide range of commercially interesting technology companies. Out of the companies we have supported, thanks to the Carbon Trust, many have gone on to raise private and public money, grown their companies, and successfully got their products to market to reduce carbon dioxide emissions. We are looking forward to continuing to work with the Carbon Trust to help more low carbon technology companies across the UK."
The boost to the Incubator scheme forms part of the Carbon Trust's Clean Tech Revolution campaign, which aims to make the UK a global hub of low carbon innovation and ensure it reaps the rewards of developing new clean tech industries. Recent Carbon Trust analysis demonstrated the UK could generate up to £70 billion for the economy and almost 250,000 jobs in offshore wind and wave power alone.
To assist the scheme's expansion, the Carbon Trust has selected six expert early-stage business growth consultancies who will lead the delivery of the incubation support: Angle Technology, CLT, Conduit Partners, E-Synergy, Isis Innovation and TTP. In addition, the Carbon Trust Incubator Network has been established to assist this, and help scout for promising low carbon technology companies across the UK. The network includes SETIC (East Kilbride), UMIC (Manchester), SETsquared (Bath), Life-IC (Rotherham) and Imperial Innovations (London).
1 Survey of UK business leaders commissioned by the department for Business Innovation and Skills. Further information here: http://www.bis.gov.uk/uk-bosses-tip-cleantech-technology-and-media-to-be-the-three-highest-growth-sectors-by-2020
Ends
Notes to editors
For more information or an interview please call the Carbon Trust press office on 0207 544 3100.
The Carbon Trust
• The Carbon Trust is an independent company set up in 2001 by Government in response to the threat of climate change, to accelerate the move to a low carbon economy by working with organisations to reduce carbon emissions and develop commercial low carbon technologies.
• We cut carbon emissions now by providing business and the public sector with expert advice, finance and certification to help them reduce their carbon footprint and to stimulate demand for low carbon products and services. Through our work, we've already helped save over 17 million tonnes of carbon, delivering costs savings of over £1billion.
• We cut future carbon emissions by developing new low carbon technologies. We do this through project funding and management, investment and collaboration and by identifying market barriers and practical ways to overcome them. Our work on commercialising new technologies will save over 20 million tonnes of carbon a year by 2050.
About Conduit Partners (http://www.conduitpartners.co.uk)
Conduit Partners Limited is the UK's leading specialist in early stage business-building for technology-based companies.
From business-building to business breakthrough services, Conduit Partners offers proven, practical programmes that help to unlock the value from visionary IP, create sustainable competitive advantage, and successfully connect companies to their markets.
About Isis Innovation (www.isis-innovation.com)
As a partner of the Carbon Trust Incubator Programme, Isis Innovation provides incubator services to early-stage companies whose technologies have real commercial potential and can significantly lower carbon emissions. Isis has reviewed, studied, and helped develop technologies ranging from energy efficient electronics, through to radically novel gearboxes for wind turbines. Other technology ideas supported include carbon sequestration processes, bio-ethanol and bio-diesel production, truck tyre pressure monitoring systems, fuel cell membrane materials, architectural solar panel production, battery development, and wood recycling equipment.
Press contacts:
Nicky Denovan
EvokedSet PR
nicky [at] evokedset [dot] com
Phone: +44 844 870 8025
Featured Product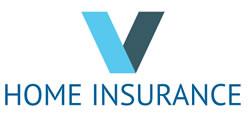 vHomeInsurance.com analyzes home insurance, climate and other environmental factors that impact insurance.