Three UGE VAWT wind turbines rated 4kw and utilizing the Stark Foundations system are being erected in Pittsburg, Ca.
The new 2nd Generation 4kw VAWT by Urban Green Energy is ready for install in California. Infin8 Solutions is going to install two in the City of Pittsburg California and one unit on Brannan Island State Park near Rio Vista California. All three units will utilize the Stark Foundations screw foundation system.

"We now have the capability to take delivery of the turbine and within one day set the foundation, erect the turbine, and connect it electrically to the grid", stated Infin8 Solutions founder and VP Paul Belleci. "This is really novel concept that allows the customer to see the unit arrive, go up, and immediately produce power. Not lie around the job site for two weeks while waiting for wiring or foundations".
The two Pittsburg turbines are for residential customers. The Brannan Island unit is a test unit for the State of California. "If the Brannan Island unit performs as expected we will be quoting UGE wind turbine generators in any state park with acceptable wind conditions" said Mr. Belleci. The expected payback for this install is under four years.
All three units are Urban Green Energy 2nd Generation 4kw vertical access wind turbines, or VAWT's. These turbines are artistically shaped to rotate in a circular motion around the tower. This shape is very effective in urban areas or areas with lower than industry standard wind conditions.
The curvature of the blades is considered quite attractive and they are being looked at by several developers as kinetic art sculptures that pay for themselves. Then generate electricity to offset power for club houses, swimming pools, or other community based electrical needs.
Featured Product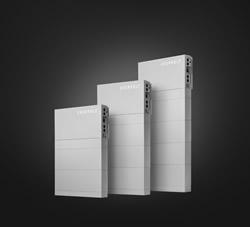 Extract maximum power production from every roof size and shape. HIT® AC Series combines the module efficiency of Panasonic solar panels with the intelligence of Enphase microinverters. A built-in IQ 7X microinverter with Individual MPPT (Module-level Power Point Tracker) tracking helps deliver an all-in-one module that offers design flexibility, reduced installation time, and a higher ROI. Field-replaceable microinverter with no DC wire management required yields lower cost of ownership.