MaST Community Charter School in Philadelphia Receives Green Power Award
PaceControls, a manufacturer of energy-efficient retrofit technology based in York, helped a charter school in Philadelphia to save on its energy consumption and cost. By installing PaceControls' PACE2HVAC efficiency retrofit and taking other measures like occupation sensors and greener lighting, the MaST Community Charter School's conservation project was successful, and received an award. PaceControls teamed with GreenTech Energy Services, Inc. who proposed and executed the project.

MaST Community Charter School was given an award for excellence for their energy conservancy project at the 10th annual Green Power Awards in Philadelphia. Citizens for Pennsylvania's Future (Penn Future) praised MaST's project for "improving the energy efficiency of the facilities, helping to lower operating costs and reduce environmental impact." The project was delivered by GreenTech Energy Services, based in Mt. Laurel, NJ, and utilized MaST's own HVAC technicians.
"We're very pleased to have had the opportunity to work with GreenTech and MaST on this exemplary project," said Steve Costantino, the EVP and Chief Operating Officer of PaceControls. "We look forward to being a key part of the solution in additional projects that offer similar, very cost-effective packages of energy improvements for other public-sector buildings."
The government's ENERGY STAR Program has singled out K-12 schools for special focus on energy conservation since schools are substantial consumers of energy for heating, cooling, lighting, and electronic equipment needed in the classroom. PaceControls, an ENERGY STAR partner, is committed to delivering the most cost-effective energy saving solution (after the programmable thermostat) for existing heating and cooling equipment.
Returns on investment, according to analysis done by MaST, have been excellent to date, and have provided about $20,000 a year in free cash flow for books and other educational expenses. Given that MaST's building stock is still relatively new -- less than 8 years old -- these investment-return results are even more impressive.
Featured Product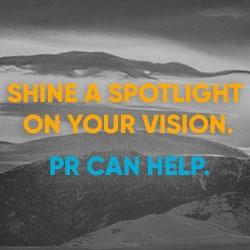 FischTank Marketing and Public Relations provides communications and marketing services to both start-up and established renewable energy companies. We provide media relations, content writing, digital/social media, and other marketing support to companies working in sectors spanning solar, LED lighting, energy storage, hydrogen, battery development and manufacturing, alternative fuels, and more. Our clients have been featured in top tier media including print, online and broadcast.