Extra low voltage inverter achieves maximum return on investment for rooftop applications and ensures safety for commercial and public sector buildings
Hamburg, Germany - September 22, 2009 - Sustainable Energy Technologies Ltd (TSX VENTURE:STG) ("Sustainable Energy") today unveiled its second generation SUNERGY extra low voltage power inverter at the PV SEC Conference and Exhibition in Hamburg, Germany. This next-generation inverter is now commercially available to power solar rooftop applications for alliance partners, distributors and thin film and crystalline manufacturers looking to develop high yield, low cost systems and solutions for the commercial and institutional market.

SUNERGY breaks the traditional inverter mold by offering high efficiency power conversion at safe voltages. SUNERGY facilitates wiring of solar panels in parallel, improving performance and flexibility while simplifying system design. With SUNERGY, solar rooftop power systems harvest the full power from each module without adding costly, complex on-module electronics. Solar power systems based on SUNERGY inverters offer the following key benefits:
• Higher energy yield per rated kW by eliminating mismatch losses
• Elimination of hazardous voltages for the safest PV systems
• Easy design and installation that achieves 100% coverage for any surface by eliminating string sizing requirements
• Low cost of ownership through reliable low voltage commercial components that extend the life of each module
The SUNERGY second generation inverter technology builds on the patented core technologies, electronic circuits and software control algorithms that have been tested and proven in the field over the past two years. The new platform introduces a unique modular design philosophy that enables very high volume manufacturing of a single power electronics module to support multiple product applications and power ratings, ranging from 2.5kW to 20kW.
SUNERGY is available now for European customers. Sustainable Energy intends to release the North American version upon receipt of UL 1741 certification by the Canadian Standards Agency.
About Sustainable Energy: Sustainable Energy (www.sustainableenergy.com) is changing the way the world installs solar power through PARALEX a unique line of solar energy products and systems for commercial and public sector markets. PARALEX is based on a patented extra low voltage high yield inverter, with both crystalline and thin film PV modules, which enables a parallel architecture to increase total system yields while also addressing emerging safety concerns. PARALEX achieves higher energy yields and operates at intrinsically safe voltages as well as enabling simpler more flexible design that improves module coverage of any rooftop. The result is the lowest cost per kilowatt hour for maximum return on invested capital.
Sustainable Energy's technologies are the subject of multiple patents issued by the US Patent Office with further patents pending.
Forward Looking Information
The reader is advised that some of the information herein may constitute forward-looking statements within the meaning assigned by National Instruments 51-102 and other relevant securities legislation. In particular, we include: statements concerning the impact of our technology on solar PV system performance; statements concerning the potential for sales in the markets we have entered and statements concerning the manufactured cost of our products. Forward-looking information is not a guarantee of future performance and involves a number of risks and uncertainties. Many factors could cause the Company's actual results, performance or achievements, or future events or developments, to differ materially from those expressed or implied by the forward-looking information. Readers are cautioned not to place undue reliance on forward-looking information, which speaks only as of the date hereof. The Company does not undertake any obligation to release publicly any revisions to forward-looking information contained herein to reflect events or circumstances that occur after the date hereof or to reflect the occurrence of unanticipated events, except as may be required under applicable securities laws.
Neither the TSX Venture Exchange nor its Regulation Services Provider (as that term is defined in the policies of the TSX Venture Exchange) accepts responsibility for the adequacy or accuracy of this release.
For further information please contact:
Contact:
Michael Carten
Sustainable Energy Technologies Ltd.
Executive Chairman
(403) 508-7177
OR
Robert Bucher
Sustainable Energy Technologies Ltd.
President & CEO
(403) 508-7177
Media Contact:
Borders + Gratehouse
Emily Borders
(415) 963-4174 ext 1
Website: www.sustainableenergy.com
Featured Product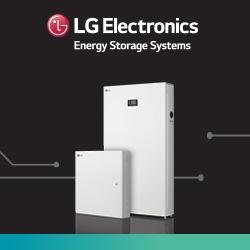 The NeON R module features "Back Contact" cell technology delivering an entirely black panel that is aesthetically pleasing and energy efficient. The cell's seamless, surface blends perfectly into nearly all rooftop designs while the module's electrodes are positioned on the rear of the cell. Using LG's N-type cell structure, the panels produce 365W of energy, up to 7.3kWp, compared to 5.8kWp of the p-type cell. The module's new design minimizes LID, thereby delivering a longer lifespan and increased energy output.