SEIA to release new national polling data on public perceptions about solar energy.
FOR PLANNING PURPOSES

October 2, 2009
**Media Advisory for Thursday, October 8**
Oct. 8: SEIA to Host Congressional & Media Reception at DOE Solar Decathlon on National Mall Oct. 8, 4-6 p.m.
SEIA to release new national polling data on public perceptions about solar energy.
Washington, DC - The Solar Energy Industries Association will host a reception for Members of Congress and members of the media on Thursday, October 8 from 4:00 p.m. - 6:00 p.m. on the National Mall to discuss the outlook for the solar industry and highlight the release of new polling data on solar energy use. The reception is being held in conjunction with the Department of Energy's (DOE) Solar Decathlon Competition. BP Solar, First Solar, National Semiconductor, SunPower Corp., and the Department of Energy are co-sponsoring the reception.
The Solar Decathlon is a biennial competition between 20 university teams from across the nation and overseas. Their goal is to design, build, and operate the most energy-efficient and attractive home. The students offer tours of their homes to the public on Oct. 9-13 and 15 - 18. Homes are closed Oct. 14 for competitive testing of their systems.
WHAT:
Congressional and Media Reception to discuss the outlook for the solar industry, release new polling data on public perception of solar energy, enjoy private VIP tours of the solar homes before they open to the public.
WHO:
Members of Congress, Solar Energy Industry Leaders,Solar Decathlon Teams
SPEAKERS:
Congressman Dennis Cardoza (D-18th CA)
Congresswoman Gabrielle Giffords (D-8th AZ)
Congressman Maurice Hinchey (D-22nd NY)
Rhone Resch, President & CEO, Solar Energy Industries Association
Kathleen Weiss, Vice President, First Solar
John Giddings, Global Business Development Manager, National Semiconductor
Julie Blunden, Vice President, SunPower Corp.
WHEN:
Thursday, October 8, 4:00 p.m.- 6:00 p.m.
WHERE:
National Mall, Washington, D.C. in the white tent near Smithsonian Metro Stop (12th Street & Jefferson Drive SW)
VISUALS:
Solar industry leaders, members of Congress taking VIP tours, speaking 20 Solar-powered homes on the National Mall competing for Solar Decathlon awards
About SEIA:
Established in 1974, the Solar Energy Industries Association is the national trade association of solar energy industry. As the voice of the industry, SEIA works to make solar a mainstream and significant energy source by expanding markets, removing market barriers, strengthening the industry and educating the public on the benefits of solar energy. Learn more at www.seia.org.
SEIA President & CEO Rhone Resch is on Twitter:http://twitter.com/RhoneResch
SEIA is on YouTube (http://www.youtube.com/thesolarindustry) and Facebook (http://www.facebook.com/pages/Solar-Energy-Industries-Association/112495296809)
For More Information:
Solar Decathlon:http://www.solardecathlon.org
###
Media Contact:
Monique Hanis, 202.556.2885, mhanis@seia.org
Jared Blanton, 202.556.2886, jblanton@seia.org
Mark Sokolove, Tigercomm, 703.302.8382, mark@tigercomm.us
Featured Product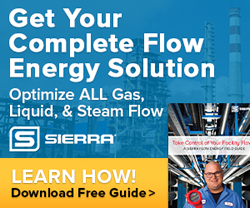 Download Flow Energy Guide - Written by Engineers For Engineers. Learn how to save on energy costs by optimizing your facility flows that impact costs like compressed air, natural gas, steam, and hot or chilled water.