PowerTrack™ Solar PV Monitor, PowerLobby™ Display and SolarComplete™ Customized Professional Services Help Businesses Quantify and Optimize Solar Energy Production
AlsoEnergy, LLC, a startup headquartered in Boulder, Colorado, launched its suite of innovative products specifically designed to assist renewable energy companies eager to be ahead of the curve in today's competitive solar market. AlsoEnergy's driving force is to deliver a customer responsive company and an economic renewable energy monitoring system to keep our planet clean and healthy.

PV solar installations should be closely monitored to assure maximum efficiency and cost effectiveness. AlsoEnergy's patent-pending PowerTrack™ software offers a secure, low cost solution that immediately detects any problems in a PV installation. Automated alerts minimize downtime.
PowerTrack™ features easy-to-use graphing and modeling capabilities that offer detailed analysis of real time and past performance. Additionally, PowerTrack™ has the capability to calculate the value of produced solar energy for PPA customers and integrates with their accounting system.
PowerLobby™ software was developed for organizations that wish to showcase their environmental commitment. This product displays real time PV system data in an attractive and informative presentation. Along with a news feed, the display shows the current temperature, wind, sunlight, solar power production, building power consumption and excess power production.
"Off the shelf power monitoring solutions were not capturing the data that was important to installers and developers of renewable energy," said Robert Schaefer, President and CEO of AlsoEnergy. "PowerTrack was developed to capture and analyze more relevant data, and make that data easy to understand and explain to power customers."
AlsoEnergy completes the suite with two professional design services, PowerTrackPlus™ and SolarComplete™. PowerTrackPlus™ provides the services of AlsoEnergy to create custom features and provide critical integration with other applications such as financial and accounting packages.
SolarComplete™ offers the services of AlsoEnergy to review designs, and offer recommendations for improvements and possible modifications to optimize performance of the entire system.
Alex Kramarchuk, President of EyeOn Energy, Ltd, recently took advantage of PowerTrack™ and PowerTrackPlus™. Kramarchuk deployed a 91.8 Kilowatt DC system onto a 17,500 square foot facility and needed to examine the system's performance, as well as needing a smooth integration with his current accounting package.
"PowerTrackPlus™ software gave us more than the simplistic data that off-the-shelf monitoring systems offer," stated Kramarchuk. "And the design team from AlsoEnergy was exceptionally helpful in assisting us to integrate our accounting package. They understood our business objectives, were willing to adapt their software, and brought innovative ideas to the table that benefitted us and our customer."
AlsoEnergy's Power Suite collection is currently available to customers in Colorado, and will be available nationwide in October.
AlsoEnergy will be exhibiting at the upcoming 2009 Solar Power International Expo in Anaheim, CA in booth 3184, from Tuesday, October 27th through Thursday, October 29th.
Featured Product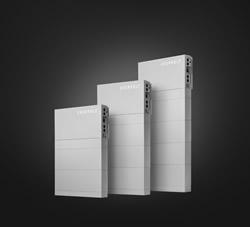 Extract maximum power production from every roof size and shape. HIT® AC Series combines the module efficiency of Panasonic solar panels with the intelligence of Enphase microinverters. A built-in IQ 7X microinverter with Individual MPPT (Module-level Power Point Tracker) tracking helps deliver an all-in-one module that offers design flexibility, reduced installation time, and a higher ROI. Field-replaceable microinverter with no DC wire management required yields lower cost of ownership.