Carmanah Technologies has been named one of Canada's top green technology companies on Corporate Knights Cleantech 10™ list, published at the end of October.
Cleantech 10™ list pinpoints the top publicly traded Cleantech companies in Canada

VICTORIA, BRITISH COLUMBIA, CANADA Carmanah Technologies (TSX: CMH) has been named one of Canada's top green technology companies on Corporate Knights Cleantech 10™ list, published at the end of October. Now celebrating its third year, the Cleantech 10™ list is compiled annually by Corporate Knights Inc, an independent Canadian-based media company focused on fostering sustainable development in Canada. An established pioneer in solar-LED innovation, Carmanah has been named to the list all three years. The Cleantech 10 list recognizes those technology-driven growth companies that make a big impact on resource efficiency, while demonstrating "purity (percentage of revenues or income from Cleantech business…), quality (strategy, management, financial strength, sector leadership)," and strong growth, earnings, liquidity, capitalization and technology.
"Canada is first in the world in the number of cleantech stocks we can invest in at home, and the Cleantech 10™ are the best of the crop," said Toby A. A. Heaps, editor-in-chief of Corporate Knights. Today's announcement by Corporate Knights' also revealed that this year's Cleantech 10™ outperformed the S&P/TSX by 50 per cent this year (using an unweighted average of the Cleantech 10™'s returns for the past year).
Headquartered in Victoria British Columbia, Carmanah Technologies designs, manufacturers and distributes solar-powered lighting, signaling and power systems for industrial applications worldwide. Since introducing the world's first self-contained solar-powered LED marine lantern in the early 1990's, the company has developed a range of solar-LED products for the marine, aviation and traffic industries. Based on this proven technology, Carmanah is again at the leading edge with its newest innovation: solar-LED lighting for streets, parking lots, pathways and more. Carmanah's EverGEN™ solar-LED lights offer a stand-alone source of bright, uniform illumination wherever it's needed, without trenching, cabling, grid access or a monthly utility bill. Recent applications of this Canadian technology include NASA's Stennis Space Center Mississippi, and Southern California Edison's San Onofre Nuclear Generating Station (SONGS).
In response to the news, Carmanah CEO Ted Lattimore commented that this years' Cleantech list underscores the strength and resilience of Canada's technology sector, and reinforces the value, practicality and real-world benefits of today's green technology innovations. "The way I see it, 2009 was the year sustainability and financial responsibility became partners," said Lattimore. "In today's challenging economy, it's hard for organizations to go green unless it makes good financial sense," said Lattimore. "Fortunately, our industry has reached the point where green tech is not only environmentally responsible, it's cost effective; today, doing the right thing could save you money!"
For a complete listing of Corporate Knights' Cleantech 10 companies for the past three years, visit www.corporateknights.ca/cleantech. For more information on Carmanah Technologies, visit www.carmanah.com
About Carmanah Technologies Corporation
As one of the most trusted names in solar technology, Carmanah has earned a reputation for delivering strong and effective products for industrial applications worldwide. Industry proven to perform reliably in some of the world's harshest environments, Carmanah solar LED lights and solar power systems provide a durable, dependable and cost effective energy alternative. Carmanah is a publicly traded company, with common shares listed on the Toronto Stock Exchange under the symbol "CMH". For more information, visit www.carmanah.com
Carmanah solar-LED lighting Photos http://www.flickr.com/photos/carmanahsolar/sets/72157612747544151
Media Contact:
David Davies
direct: 250.382.4332
ddavies@carmanah.com
Featured Product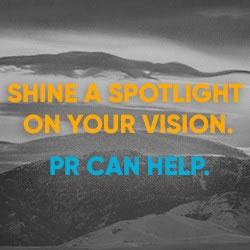 FischTank Marketing and Public Relations provides communications and marketing services to both start-up and established renewable energy companies. We provide media relations, content writing, digital/social media, and other marketing support to companies working in sectors spanning solar, LED lighting, energy storage, hydrogen, battery development and manufacturing, alternative fuels, and more. Our clients have been featured in top tier media including print, online and broadcast.