SEIA supports the Solar Manufacturing Jobs Creation Act
For Immediate Release

Nov. 18, 2009
SOLAR MANUFACTURING JOBS CREATION ACT WILL CREATE & KEEP AMERICAN JOBS
WASHINGTON, DC - Solar Energy Industries Association President and CEO Rhone Resch released the following statement today in support of the Solar Manufacturing Jobs Creation Act, which was introduced in the U.S. House by Representatives Mike Thompson (D-CA), Dave Camp (R-MI), Lloyd Doggett (D-TX), and Patrick Tiberi (R-OH):
"We thank Congressmen Thompson, Camp, Doggett, and Tiberi for introducing the Solar Manufacturing Jobs Creation Act in the House. The solar industry is growing into an economic force and we want to ensure that clean energy jobs continue being created in America and stay in America.
"Not long ago, the U.S. was the leading global manufacturer of photovoltaic solar cells. But we've fallen behind Europe and Asia because we didn't have the right policies in place. By extending and expanding the solar manufacturing tax credit, we'll have the support necessary to compete with other countries and continue creating jobs in the solar industry. These jobs are particularly important for states that rely on manufacturing, one of the sectors that has been hardest hit by the economic downturn.
"We look forward to working with Congressmen Thompson, Camp, Doggett, and Tiberi to pass this legislation in the House, as well as passing companion legislation in the Senate that was introduced last week. Enacting this legislation into law will help return America to its role as the global leader in solar manufacturing."
###
About SEIA:
Established in 1974, the Solar Energy Industries Association is the national trade association of solar energy industry. As the voice of the industry, SEIA works with its 1,000 member companies to make solar a mainstream and significant energy source by expanding markets, removing market barriers, strengthening the industry and educating the public on the benefits of solar energy. Learn more at www.seia.org.
SEIA President & CEO Rhone Resch is on Twitter: http://twitter.com/RhoneResch
SEIA is on YouTube (http://www.youtube.com/thesolarindustry) and Facebook (http://www.facebook.com/pages/Solar-Energy-Industries-Association/112495296809).
Read the Solar Bill of Rights at http://www.solarbillofrights.com
Media Contact:
Monique Hanis, 202.556.2885, mhanis@seia.org
Jared Blanton, 202.556.2886, jblanton@seia.org
Mark Sokolove, Tigercomm, 703.302.8382, mark@tigercomm.us
Featured Product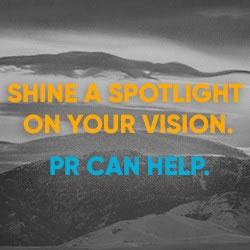 FischTank Marketing and Public Relations provides communications and marketing services to both start-up and established renewable energy companies. We provide media relations, content writing, digital/social media, and other marketing support to companies working in sectors spanning solar, LED lighting, energy storage, hydrogen, battery development and manufacturing, alternative fuels, and more. Our clients have been featured in top tier media including print, online and broadcast.