The Padua-based company is now considering North America to develop an integrated photovoltaic supply chain - from solar grade polysilicon to turn-key solar plants - based on a "Green-to-Green" business model. Meanwhile, Silfab is building next-generation solar farms in Italy and Europe
Padua (Italy), November 25, 2009 - A broad network of solar farms with an overall capacity exceeding 60 megawatts. This is the plan already well under way adopted by Silfab in Italy while working at a new international project to develop a fully integrated photovoltaic supply chain, starting from solar-grade polysilicon. Early this month, the company has opened the first 5 next-generation solar farms near Bari and Taranto. The new farms are completely funded by Silfab, for a total investment that exceeds 20 million Euros, and have a capacity of 1 MW each. By the end of 2009, the company is slated to complete four additional solar plants in the Apulia province of Bari for an overall investment of almost 40 million Euros.

While the original project of establishing a Polysilicon manufacturing plant in Borgofranco d'Ivrea (Turin) is losing ground, Silfab is currently evaluating new opportunities overseas to develop a PV photovoltaic value chain based on a groundbreaking operating model.
The idea is to build the first PV manufacturing plant completely powered by clean and renewable hydroelectric energy to create the entire photovoltaic supply chain of products and systems, from polysilicon to modules. Should this project succeed, Silfab would become the first photovoltaic company in the world operating exclusively with a "Green-to-Green" model. More importantly, each kWh (Kilowatt per Hour) of hydroelectric power would be transformed in 15 kWh of solar energy generated by Silfab's PV modules during their life cycle - a process that would dramatically amplify both environmental and economic benefits.
By the end of 2010 Silfab also plans to install a new set of 1-5 MW solar farms across Europe with high-performing, long-term output power capacities (typically beyond 30 years) that dramatically increase the level of investment profitability and safety.
In the current volatile market economy, nominal power is typically the benchmark that defines the productivity of a photovoltaic plant (i.e. kilowatt peak). In reality, the profitability of PV plants can be effectively appreciated only by considering the overall output capacity during the entire life cycle - that is, productivity lies in average cost per kWh rather than mere nominal power. In fact, following this very logic, the Italian government energy incentives plan funds the long-term energy output of each new system installed during its first 20 years of activity.
Incidentally, this is why output efficiency is a pivotal aspect of Silfab's R&D. Strong of its founders' international and long-term experience, starting from Franco Traverso, a pioneer of Italian photovoltaic technologies, the company is devoted to developing products and systems that are both highly efficient and durable.
Silfab's PV solar farms are optimized by monoaxial solar trackers to deliver an output capacity up to 25-30% higher than conventional fixed PV systems. A benefit that significantly enhances the power output.
In addition to founding partners SAS Inc. (a leading international manufacturer of solar wafers) and Pan Asia Solar Ltd. (a private investment firm engaged in the production of high-efficiency PV cells), Franco Traverso's team includes Solaris d.o.o. (of which Traverso is a majority shareholder), a manufacturing company with a 10-year experience in the production of high-performing PV modules, and Espe Srl., EPC contractor and manufacturer of patented monoaxial solar trackers.
Remarkably, Silfab's solar farms are developed according to a business model that enjoys the company and its partners to personally co-finance each new plant. This is a business approach specifically tailored to ensure institutional and private investors both project's reliability and professional management.
Next year, the company will open new solar farms in the Southern-Central regions of Italy, thus achieving a total capacity of 60 megawatts.
Silfab's future plans also include the installation of power plants in developing countries - a venture that will enable the company to deliver sustainable energy in areas of the world where electricity is very expensive or - in some cases - completely unavailable.
The company, which has currently a market capitalization of 84 million Euros, is set to launch in the next months a new capital increase to finance the expansion of its two primary businesses.
Silfab SpA
Silfab S.p.A. is an international integrated company that operates across the entire photovoltaic supply chain, from high-purity solar grade polysilicon to PV modules and turn-key solar farms. Founded by Franco Traverso, a pioneer of Italian photovoltaic technologies, Silfab relies on the technological and commercial expertise of two international partners, Pan Asia Solar and SAS. SAS is a Taiwanese company that manufactures silicon ingots and wafers since 1981. The company sells its products worldwide, including Asia, the Americas, Europe, and Australia. Pan Asia Solar Ltd. (PAS) is a private investment firm with subsidiaries in New York, Hong Kong and London. The company provides growth capital and specialized advisory services to early-stage solar energy companies and has a team with over 25 years of experience in the PV marketplace.
For additional information: www.silfab.eu.
Media International Contact:
Eloisa Stella - Quid Communication
ph +39 0444 512733 - eloisa@quidonline.it
Featured Product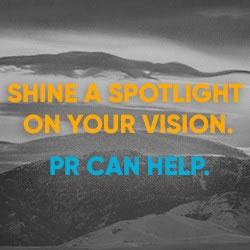 FischTank Marketing and Public Relations provides communications and marketing services to both start-up and established renewable energy companies. We provide media relations, content writing, digital/social media, and other marketing support to companies working in sectors spanning solar, LED lighting, energy storage, hydrogen, battery development and manufacturing, alternative fuels, and more. Our clients have been featured in top tier media including print, online and broadcast.