"Wind Power: Opportunities in Emerging Markets" report helps to analyze the market potential for wind industry in the emerging economies.
Power is the backbone of any economy in today's world. But the high price of fossil fuel is forcing countries to focus on renewable energy sources. So the technologically-developed countries have replaced a considerable portion of their fossil fuel power with renewable sources to sustain their concrete growth. But, according to "Wind Power: Opportunities in Emerging Markets", emerging countries, who have just started their journeys, too need to maintain a robust power supply because

- Most of the emerging economies are preferred destinations for industrial and manufacturing plant set up by developed countries.
- Development of power grid connectivity has boosted up the power consumption.
- Increasing population has fuelled the power requirement in developing economies.
However, rising fossil fuel prices are challenging the growth potential of these countries. Therefore, like developed countries, these nations too are adding renewable sources in their power mix.
For most of the emerging countries, wind power seems to be the best choice as it is relatively low cost than other renewable sources and is a cleaner source of energy. With technological development, wind will become a highly competitive source for power generation, creating business opportunities for manufacturing and material innovations. This, in turn, will boost the manufacturing sector of the emerging countries.
To analyze the market potential for wind industry in the emerging economies, we have selected countries based on various aspects, like market performance and power generation sources. This report also provides a brief description on key turbine manufacturing companies present in the emerging economies.
Key Findings of the Report
- Total wind power installation in People's Republic of China is projected to cross 100 GW by the end of 2020.
- Wind power industry will be the major focus area in India during its 11th Five Year Plan.
- By the end of 2009, wind power installation in Turkey is anticipated to reach slightly less than 1 GW.
- In 2009, Brazil's cumulative wind power installation is likely to exceed 1 GW mark.
- It is expected that the wind power generation in Poland will go beyond 26 TWH by the end of 2020.
- Egypt's wind power installation is projected to cross 1 GW mark in 2009.
Key Issues and Facts Analyzed in the Report
- Analysis of the power industry at country level to find out the prospects of industry growth.
- Identification of factors that are infusing growth in wind industry at country level.
- Evaluation of growth trends of wind power installation.
- Quantifying the future growth of wind power installation in each country.
Research Methodology Used in the Report
Information Sources
The information has been compiled from various authentic and reliable sources like books, newspapers, trade journals, white papers, industry portals, government agencies, trade associations, monitoring industry news and developments, and access to more than 3000 paid databases.
Analysis Method
RNCOS industry forecast and analysis is based on various macro- and microeconomic factors, sector and industry specific databases, and our in-house statistical and analytical model. This model takes into account the past and current trends in an economy, and more specifically in an industry, to bring out an objective market analysis.
Our industry experts study the relationship between various industry and economic variables to ensure the required accuracy and desired check on the quality of data and information given in the report.
For FREE SAMPLE of this report visit: http://www.rncos.com/Report/IM158.htm
Check DISCOUNTED REPORTS on: http://www.rncos.com
About RNCOS:
RNCOS, incorporated in the year 2002, is an industry research firm. We are a team of industry experts who analyze data collected from credible sources. We provide industry insights and analysis that helps corporations to take timely and accurate business decision in today's globally competitive environment.
Featured Product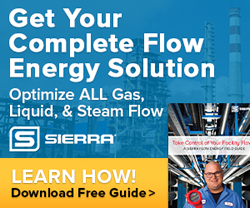 Download Flow Energy Guide - Written by Engineers For Engineers. Learn how to save on energy costs by optimizing your facility flows that impact costs like compressed air, natural gas, steam, and hot or chilled water.