Sharp Increases Staff at its U.S. Solar Manufacturing Plant by Approximately 50%
New clean tech job creation is key to the success of the U.S. economy.

In response to increasing demand for its solar modules, Sharp has begun round-the-clock manufacturing of its industry-leading solar power modules,
and increased staff at its U.S. manufacturing facility by approximately 50%.
"Demand for solar power is growing at a tremendous rate. Our residential, governmental, commercial and utility customers want clean and reliable power. We have responded to this demand, and in doing so, have created a wealth of high tech jobs here in the U.S. Additionally, for every new job in our factory, many more are being created in the field -in areas such as design, sales and construction- where the systems are being installed," notes Ron Kenedi, vice president of Sharp Solar Energy Solutions Group.
Beyond increasing staff, Sharp has made substantial investments in plant equipment and technology; these upgrades have enabled Sharp to improve its manufacturing capacity.
Sharp offers high-quality, competitively priced and reliable suite of solar products, made in the U.S. The company is focused on accelerating the U.S. and global deployment of clean, renewable emissions-free solar power.
By providing the widest variety of solar electricity products to meet a diverse range of applications, Sharp is helping make solar power an increasingly mainstream energy solution - one that is accessible, efficient and cost-effective. With 100 years of manufacturing expertise, 50 years of experience in solar and excellent product performance -backed by a 25-year warranty- Sharp is the most trusted, reliable solar module provider in the U.S. and worldwide. Sharp has grown its presence in the U.S., supplying the solar modules that power thousands of residential, governmental, commercial and utility-scale solar electricity systems throughout the country. Its customers includes include Google, FedEx, and Denver International Airport.
Looking ahead, Sharp plans to supply gigawatts of solar panels as more businesses, utilities, local governments and consumers embrace clean, renewable solar electricity as their energy source.
###
Featured Product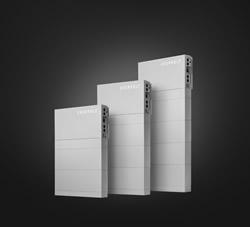 Heterojunction technology minimizes electron loss - Thin amorphous silicon layers reduce electron carrier loss to minimal levels. The result is a remarkably high-efficiency solar cell that produces Greater long-term energy output. Innovative pyramid structure absorbs more sunlight - A uniquely effective pyramid structure optimizes sunlight capture. By reducing outward reflection and directing sun rays inward to the cell, HIT absorbs more sunlight and generates more electricity for your home. Dual-sided cells multiply energy output - Advanced bifacial cells work in concert with the pyramid structure to multiply solar power output exponentially. Available sunlight is captured from both sides of the panel, converting more sunlight into electricity.