SolarSaver Financing Allows Homeowners to Have All of the Benefits of a Custom Designed and Installed Solar Electric System for No Upfront Cost
SolarSaver (www.solarsavernow.com) is the only Colorado-based residential solar financing program. Currently SolarSaver offers two financing options to best meet the goals of Colorado homeowners: The SolarSaver PPA and the SolarSaver Lease.

With the SolarSaver PPA, or power purchase agreement, customers pay only for the electricity produced by their photovoltaic systems at a fixed rate, usually at or below their current utility rate. The benefit of a PPA is that customers "pay as they go," paying only for the production of their solar electric system. The PPA provides the greatest overall savings over the term of the agreement. The SolarSaver Lease option is a fixed monthly payment for the term of the lease. Both SolarSaver options offer savings over the term of the agreement in the neighborhood of 20% compared to utility rates.
The SolarSaver program is currently available only for Lighthouse Solar customers on the Xcel Energy grid. Additional requirements are that the roof or area where the array will be mounted must be free of shade and in good condition.
Scott Franklin, President of Lighthouse Solar says, "For most people considering installing solar, the high initial capital investment is the primary obstacle. SolarSaver financing removes that obstacle and allows Lighthouse Solar customers to take advantage of solar today. We are very excited to be able to offer this truly win-win solution."
About SolarSaver and Lighthouse Solar
SolarSaver solar financing allows Colorado homeowners to go solar easily and economically. Lighthouse Solar designs, sells and installs solar electric and solar thermal systems for homes and businesses. Founded in 2006 and headquartered in Boulder, CO, Lighthouse Solar has offices nationwide. SolarSaver is currently offered exclusively by Lighthouse Solar to its Xcel Energy customers in Colorado.
Featured Product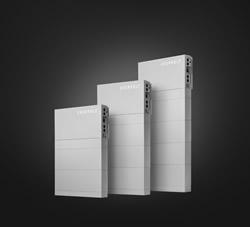 Extract maximum power production from every roof size and shape. HIT® AC Series combines the module efficiency of Panasonic solar panels with the intelligence of Enphase microinverters. A built-in IQ 7X microinverter with Individual MPPT (Module-level Power Point Tracker) tracking helps deliver an all-in-one module that offers design flexibility, reduced installation time, and a higher ROI. Field-replaceable microinverter with no DC wire management required yields lower cost of ownership.