[Newark, CA - February 23, 2010] - PetersenDean Roofing and Solar Systems, the nation's largest, privately-owned roofing and solar energy company, has entered into a Memorandum of Understanding with Fronius USA, LLC to support, distribute and market Fronius as their preferred residential and small commercial grid connected PV inverter for 2010.
After evaluating a number of different inverter companies, Fronius was selected on the basis of its technology, range of products, ease of installation, and value. "With Fronius, we are offering a best-in-class inverter to improve our operational efficiencies and deliver greater value to end-users," explains Jim Petersen, Chief Executive Officer of PetersenDean.

"We have been a supply partner to PetersenDean for many years," states Gord Petroski, Director, Fronius USA, Solar Electronics Division. "We are very pleased to expand our relationship to support their needs as they continue to grow their solar business."
About PetersenDean Roofing and Solar Systems
PetersenDean is a full-service roofing and solar system contractor with experience in complex commercial and residential projects. PetersenDean has cemented a reputation for superior safety standards, materials and workmanship with customer service and warranty programs that are considered to be among the best in the industry. Based in Newark, Calif., PetersenDean has locations in Arizona, California, Florida, Nevada and Texas. In the Texas market, PetersenDean operates under the Brinkmann Roofing brand. For more information, please visit www.petersendean.com.
Contact: Aaron Nitzkin, Executive Vice President, Solar, 707-469-7470.
About Fronius
Fronius International GmbH is a world market leader in energy conversion technologies. Headquartered in Wels, Austria, the US subsidiary, Fronius USA, LLC is located in Brighton, Michigan. Fronius has over 60 years of experience and employs over 2800 globally. Fronius was founded in 1945 and has developed a revolutionary inverter concept that is used for both grid-tied as well as European stand-alone solar systems. Fronius takes pride in providing world class customer service and has over 350,000 Fronius solar inverters installed worldwide. Fronius Solar Electronics Division is supported through an international network of sales partners. For more information visit www.fronius-usa.com.
Contact: Kathryn Masson, Marketing Asstistan, 810-220-4414.
Featured Product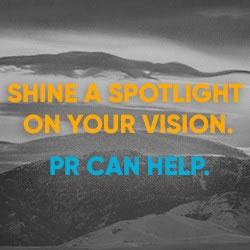 FischTank Marketing and Public Relations provides communications and marketing services to both start-up and established renewable energy companies. We provide media relations, content writing, digital/social media, and other marketing support to companies working in sectors spanning solar, LED lighting, energy storage, hydrogen, battery development and manufacturing, alternative fuels, and more. Our clients have been featured in top tier media including print, online and broadcast.