The Spanish company PROINSO- specialized in the distribution of modules, inverters, trackers and fixed structures for photovoltaic systems, has been awarded the supply of various solar photovoltaic farms in Greece which will all together amount to more than 3.2 MW of installed capacity.
By signing these agreements, PROINSO and MECASOLAR consolidate their leadership position in the Greek market, where they are gaining ground internationally.

According to reports from the multinational PROINSO- part of Grupo OPDE, the first distribution agreements have been signed with the company ADIVA Hellas for several photovoltaic solar farms located on the island of Crete and include the supply of 900 kW of SMA modules and inverters.
Furthermore, also in Crete, PROINSO has signed several contracts to supply one hundred and thirty-nine 2-axis MECASOLAR trackers- manufactured in the company's factory in Thessaloniki, for different 80 kW installations on the Greek island and of which to date 89 have been supplied. Together these trackers reach 1.5 MW and strengthen the presence of MECASOLAR on the Island of Crete.
In fact, PROINSO will finalise during this month of March a new even bigger order enabling MECASOLAR to reach leadership in market share for solar photovoltaic trackers in Greece.
Supply in the region of Central Macedonia
Another of the supplies agreed on will be carried out in a solar farm located in the Pella prefecture to the north of the country (region of Central Macedonia). For this farm, PROINSO has signed a distribution agreement with a local company REW Hellas which involves the supply of 1.77 MW of TRINA modules and SMA invertors, SMC11000TL model.
"PROINSO was selected by this important Greek company for their availability, logistic service in Thessaloniki , competitive prices and above all because of the know-how and added value offered to the customer in the configuration of their project by the commercial engineers from PROINSO HELLAS, to maximize the production of solar energy, PROINSO confirmed.
GREEK MARKET FORECASTS
The estimate by PROINSO for 2010 is that in Greece about 45 MW will be installed, of which the company expects to supply 15% of the total. With orders exceeding 3.2 MW already closed, PROINSO have already have already obtained a rate of more than 7% of this market.
As regards trackers, MECASOLAR estimate that they will install 30% of the total market (about 12 MW) of which, at present, PROINSO have already formalized 15%.
Apart from that, PROINSO HELLAS also stresses the "warm welcome" they have received from Greek installers for their qualified installer program. So far, PROINSO HELLAS boasts 13 qualified installers, in addition to REW Hellas and ADIVA Hellas, with which the company is working closely on the commercial, supply and technical support side. The PROINSO (www.proinso.net) website features information relating to projects implemented by the Network of Qualified Installers PROINSO.
Featured Product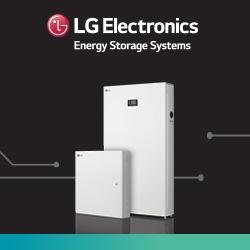 LG Solar is transforming today's solar landscape, offering precision-manufactured and high-efficiency solar panels for homeowners who demand high performance, reliability and consistently strong energy yield from a brand they can trust. LG modules feature outstanding durability, appealing aesthetics and high-efficiency technology, backed by a limited 25-year product, performance and labor (up to $450) warranty. Homeowners who purchase LG Solar modules know they're protected by a diversified global brand.