Mitsubishi Electric has launched its new PV series intelligent power modules (IPM), mainly for use in residential photovoltaic (PV) inverters. The six models, which can also be used in inverters for fuel cell systems, each measure 90mm×50mm.
The mo
unting surface of the new IPM models is about 30% less than that of Mitsubishi Electric's current PV series IPMs launched in 2005. This compact package helps make PV inverters smaller, the company said.
Featured Product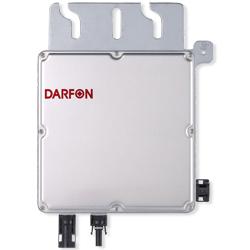 The Darfon G320 is the microinverter solution for today's high-power solar modules. The G320 handles 60- and 72-cell modules up to 350W DC and outputs up to 300W AC. The G320's 3-phase configuration accommodates the electrical distribution systems of most commercial buildings and to reduce, if not eliminate, the need for expensive transformers. The G320 comes in four voltage/phase configurations, so it can be installed in residential, commercial or utility applications.