Rebranding Driven by Rising Customer Demand for Solar Project Development, Forecasting and Operational Services; AWS Truepower Solutions Built off of Decades of Solar Project Expertise
ALBANY, NY—April 27, 2010—AWS Truewind, LLC, an international leader in renewable energy consulting and information services, today announced the official relaunch of the company as AWS Truepower, reflecting an expanded strategic focus on delivering a broader set of renewable energy development and operational solutions to its global customer base. In conjunction with the renaming of the company, AWS Truepower announced a suite of services aimed at helping solar project developers assess, streamline and maximize the deployment and operations of solar energy systems.

"For nearly 25 years, AWS Truewind has been a market leader in science and technology-based solutions that support the complete project lifecycle for renewable energy developers and industry stakeholders. This focus, including consulting on some of the US' earliest large-scale photovoltaic projects, has resulted in AWS Truewind becoming a well-known brand across markets and a 40 percent annual average growth rate," said Bruce Bailey, President and CEO of AWS Truepower. "Our historical market emphasis on the wind energy industry was reflective of the maturity of wind technology from a utility-scale generation perspective. However, recently we have seen a rising demand from existing and potential customers for an expanded solar solutions set from AWS Truepower. We feel that the new brand, combined with key additions to our team in solar consulting, better reflects the strategic direction of AWS Truepower as we expand our renewable energy customer and solutions portfolio."
AWS Truepower builds on AWS Truewind's more than two decades of providing renewable resource and energy assessment, engineering and operational services to wind and solar project developers. Within its wide-ranging solution set to support the complete project lifecycle, AWS Truepower provides comprehensive assessments to help its customers meet the rigorous requirements of solar photovoltaic (PV) project financiers in a timely manner to prevent developers from missing out on beneficial market conditions such as advantageous pricing or policy environments. Furthermore, AWS Truepower delivers ongoing forecasting and operations services that help maximize system performance and better plan energy delivery.
"When planning and managing solar energy projects, we require a partner that can conduct accurate, timely and reliable assessments and forecasts, which can be critical when securing financing or applying for tax credits," said Geoff Baxter, Director of Engineering at NextLight Renewable Power. "With a reputation for accuracy and expertise, AWS Truepower offers solutions for assessing and optimizing solar system deployment and operations that are tailored to our specific needs, which in turn, arm us with the knowledge necessary to drive confident business decisions."
Today's renewable energy project developers are faced with a number of policy, financing and site evaluation variables that need to be addressed in order to start and complete a renewable energy project. Many developers are caught between the project finance requirement of incredibly accurate, comprehensive and granular assessment data and the need to rapidly commission a project to take advantage of an uncertain tax credit environment. Post construction, system owner/operators are faced with a myriad of challenges. Ongoing forecasting and performance assessments can help address system management challenges.
"As the solar industry continues to mature, we have a number of new and existing customers seeking an independent reviewer with expertise in supporting many phases of project development and operation," said Marie Schnitzer, Director of Solar Services at AWS Truepower. "Today, AWS Truepower is answering the industry need by furthering its commitment to our more than 200 customers in the renewable energy project development, financing and owner/operator segments. We are combining a demonstrated track record in solar project consulting, rooted in solid methods from our renowned wind business, with an emerging portfolio of solutions geared at solar project stakeholders—from site selection and design, to operations and forecasting services."
To address these challenges from a solar project perspective, AWS Truepower offers the following products and services:
• Resource Assessment: Desktop analysis and solar resource assessment campaigns
• Energy Assessment: Conceptual design and energy production analysis
• Project Consulting: Independent engineering and due diligence, as well as contract review
• Operational Assessments: Solar plant performance evaluations
• Solar Power Forecasting
• Feasibility Studies
AWS Truepower, LLC
AWS Truepower has been an international leader in renewable energy consulting and information services for over 25 years. AWS Truepower's suite of integrated services and innovative products support the full project lifecycle from resource and energy assessment, independent engineering, and due diligence, to performance assessment and power production forecasting. AWS Truepower's professional staff possesses in-depth knowledge and experience in all phases of project development, which ensures a consistent, integrated solution. AWS Truepower is online at www.awstruepower.com.
###
Featured Product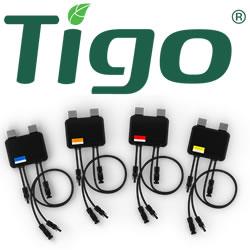 Tigo will announce the new product launch of the patented UHD-Core TS4-A (Advanced Retrofit/Add-on) Platform at SPI 2019. The new TS4-A-M (Monitoring) & TS4-A-S (Safety) units have improved lightweight hardware and lower labor costs to address a range of functions and budgets. The TS4-A-M allows module-level monitoring via Tigo's SMART Website & App. The TS4-A-S is UL-certified as a rapid shutdown solution for residential and C&I PV system. Both units join the Tigo's multivendor solution that works with almost any inverter and smart module in the global PV market. Contact sales@tigoenergy.com for pricing, shipping, and availability in Q4'19.