Deciding where to start with renewable energy and solar training with Solar Energy International depends on your answers to a few basic questions.
1. Do you have a specific area of interest (solar PV, solar hot water, sustainable building, etc.)?

If you have a specific area of interest, you should start by browsing SEI's RE & solar training workshops and courses by category to view all available locations and dates for each.
2. Do you prefer a hands-on workshop or an online course?
Hands-on workshops are offered in 22 locations around the world. Many are taught at SEI's headquarters in Carbondale, Colorado and at SEI's eco-campus in nearby Paonia, Colorado. Other locations include: AZ, CA, NJ, UT, WA and Central Latin America. To view a schedule of workshops and courses that is sortable by location, click here. To view SEI's solar training online courses visit http://www.solarenergy.org/workshop-schedule.
3. Do you prefer to travel to your course or take one in your local region/online?
SEI's Online courses are offered several times throughout the year on a range of topics taught by qualified instructors. These courses can be taken from any computer with an Internet connection (view system requirements). View online courses by visiting http://www.solarenergy.org/online-courses.
4. Is there a specific time period in which you'd like to complete your study?
SEI's workshops and online courses are offered throughout the year. Click here to view a calendar of workshops and courses available each month.
At Solar Energy International, it's our people who make the difference. With 14 ISPQ-Certified trainers and 22 NABCEP Certified Solar PV Installers — more than any other training organization — SEI's solar training team is on the forefront of renewable energy education.
For 20 years, SEI has been dedicated to providing hands-on and online training in renewable energy and sustainable building technologies. SEI also works with grassroots and development organizations to promote sustainability and improve quality of life worldwide through viable outreach programs. Ride the renewable energy wave with training onsite or online through SEI.
Featured Product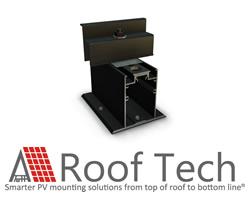 The most compact versatile rail-less PV mounting system under the sun. Instead of placing solar panels on top of long rails, simply attach E Mount AIR to rafters or the roof decking. Once panels are fastened to the roof, the system array is electrically bonded. The result is a visually seamless PV installation that stands the test of time. - Truly "One With The Roof". - PE stamped cert. letters available, UL 2703 Classified, ASTM 2140 fully waterproof. The one and only with integrated flexible flashing certified by the ICC! All the best quality. Only from Roof Tech