Cleantech start-ups are gathering at the University of Bath's Low Carbon Start Up Fest on Friday 14th May to present to potential investors, partners, and fellow entrepreneurs.
May 11 2010 - Bath: Cleantech start-ups are gathering at the University of Bath's Low Carbon Start Up Fest on Friday 14th May to present to potential investors, partners, and fellow entrepreneurs. Companies presenting include:

• Adinfa developers of the InSite suite of software which enables data centre owners, operators and managers to cut costs, cut carbon emissions and optimise efficiencies by monitoring and managing the power consumed by their data centres.
• Carbon Voyage a unified web application that allows users to compare transport options (cost and environmental impact), book their travel and manage their financial and environmental costs through the one portal. The application will also optimise the use of transport assets by finding opportunities to fill empty journeys, share trips and help customers move onto low carbon transport alternatives.
• New Earth Energy which is targeting the production of syngas from waste-derived feedstocks with high biomass content using emerging Advanced Thermal Conversion (ATC) technologies. The associated production of renewable electricity will use proven spark ignition reciprocating engine technology. New Earth Energy will benefit from the production of a 'ready to use' feedstock produced by sister company New Earth Solutions from locally sourced waste streams using mechanical biological treatment (MBT) technologies developed and operated by New Earth Solutions.
• Spiralite's pre-insulated non metal ducting - spiral, flat oval and round square as well as plenums, grille boxes and sound attenuators - is a new and innovative product that has a unique set of properties that meet the most demanding strength, safety and environmental requirements of the the H&V industry. Spiralite is up to 86% lighter than traditional steel ductwork with lagging, and is significantly more energy efficient and fully sustainable.
• TwentyNinety Photovoltaic Balance of Systems Technology. TwentyNinety has developed a low cost wireless technology which offers improved performance and increased safety for arrays of photovoltaic (PV) modules. The company's hardware and software solution provides module level control, offering unique management, control and safety benefits for the manufacturer, the installer and the end user.
• Xsilon is developing a novel powerline technology aimed specifically at Home Energy Management. Xsilon's IECON chip measures the energy used by an individual appliance and signals this to a smart meter or home energy controller through the existing mains wiring. Additionally, it enables the smart meter to control each appliance to reduce energy consumption or as part of a smart tariffing scheme.
• Zenex's technology centres on the improvement of the design of heating systems using gas boilers with the objective of reducing CO2 emissions, gas usage, water consumption and users' gas bills. The Zenex GasSaver is an efficient secondary condenser and thermal store and saves some 20% of the gas used by a new 'condensing;' boiler. It recovers the heat wasted commonly seen in the plumes of hot moist vapour which issue from boiler flues.
Simon Bond, Director of University of Bath's Innovation Centre which is responsible for the event, said: "The challenge of climate change has unleashed a wave of high-growth potential technology start-ups looking to address new ways of generating sustainable energy and exploit better ways to make energy go further. The Low Carbon Start-Up Fest is an exciting opportunity to showcase ventures from this sector each looking to raise between Ł250k and Ł5m in the next 12 months."
Low Carbon Start-up Fest is on Friday 14 May 2010. Registration and coffee from 9am Presentations from 9.30am to 12.30pm, followed by lunch and networking. Delegate places can also be booked via www.lowcarbonsouthwest.co.uk
- Ends -
The Low Carbon South West network has been established by the University of Bath to build an active community in this sector and establish impactful links between companies and universities. Low Carbon South West makes it easier for companies, entrepreneurs, investors and researchers to meet and exchange ideas and opportunities.
For further information contact Pinar Onions
Tel: 01225 388 639
Email: P.T.Onions[at]bath[dot]ac.uk
Distributed on behalf of University of Bath by NeonDrum (http://www.neondrum.com)
Nicky Denovan
Tel: +44 7747 017654
nicky[at]neondrum[dot]com
Featured Product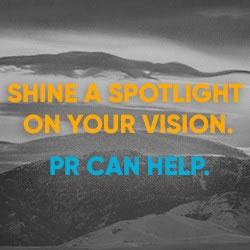 FischTank Marketing and Public Relations provides communications and marketing services to both start-up and established renewable energy companies. We provide media relations, content writing, digital/social media, and other marketing support to companies working in sectors spanning solar, LED lighting, energy storage, hydrogen, battery development and manufacturing, alternative fuels, and more. Our clients have been featured in top tier media including print, online and broadcast.