SOL Inc has renewed and upgraded its ISO Certification.
Palm City, Fla., U.S.A. - SOL Inc is pleased to announce that the firm has renewed and upgraded its ISO Certification to ISO 9001:2008. While previously ISO 9001:2004 certified, SOL Inc invested in the upgrading of its quality standards and procedures at the start of 2010. A recent National Quality Advisors (NQA) audit revealed that the firm's efforts have paid off and SOL Inc is now in compliance with the new requirements under 9001:2008.

"Thanks to the hard work of our entire team and quality organization we have again set the standard for professionalism in solar lighting" said SOL Inc President and CEO Rick Schuett. "Our commitment to ISO reinforces our commitment to our customers that we are dedicated to constantly improving our products and services."
ISO is a global standards making body that helps businesses define processes and set goals for continuous improvement. SOL Inc has been compliant with ISO since 2005 indicating the company's commitment to excellence in manufacturing, designing and supporting solar lighting systems.
About SOL Inc - www.solarlighting.com
SOL Inc is the world leader in solar LED outdoor lighting solutions with over 40,000 systems installed in more than 60 countries on six continents. Since 1990, SOL has introduced innovative and cost-effective solar lighting systems that provide unsurpassed levels of illumination and reliability. SOL Inc develops, manufactures and markets commercial/industrial-grade solar powered and energy efficient lighting systems for a wide range of lighting applications including area and security, street and roadways, sign and billboards and transit and shelter lighting. SOL Inc is ISO 9001:2008 certified and committed to superior design, manufacturing, and customer satisfaction.
Featured Product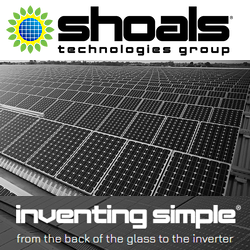 Inventing Simple® isn't just a slogan to us, it's a way of life. Using simple plug-and-play ideology, we revolutionized solar installations in 2003 with our Interconnect System™. Our harnessing system is now the gold standard EPC's use around the world. By using simple ideas, we are making solar energy a more affordable and clean power source for future generations.