The overall goal of the PV LEGAL Project is to overcome legal-administrative barriers during planning and installation processes (including grid connection) of photovoltaic (PV) systems. The project consortium aims at improving the framework conditions for PV in Europe and to allow for faster and more efficient market development in the various countries.
The PV LEGAL project, an initiative co-funded by the Intelligent Energy Europe Programme of the European Commission, has published today the result of six months of intense research in 12 EU countries which aimed at providing a thorough research and analysis of all the steps and costs incurred in order to comply with administrative and legal requirements when setting up a PV system in one of these countries.

Although most EU countries recognise the potential of solar PV and implement support policies the national PV market is not yet expected to grow to its full potential due to bureaucratic hurdles.
In each country, the research has been conducted by surveying the necessary procedures to be complied with for the three main market segments:
a) small-scale installations on residential buildings;
b) small to medium-scale installations on commercial buildings;
c) medium to large-scale ground-mounted installations on open lands.
For each segment the project development processes have been identified and described in detail with information on duration, waiting time and legal-administrative costs of each process.
The PV LEGAL database is a very comprehensive tool which provides both market actors and policy makers with a detailed analysis of the situation and allows highlighting the best practices and existing bottlenecks.
Featured Product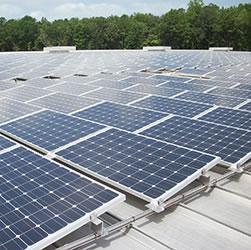 The Power Rail™ Commercial Mounting System is designed with the professional PV solar installer in mind. Both the XD/UD and LD/MD rails feature single tool assembly with the revolutionary patented RAD™ Lock-in-Place bolt for fast and secure module clamping. The high strength marine-grade aluminum rails include an integral wiring channel for securing cables and providing a professional finish.