A translucent material with minimal shrinkage, the Dow Corning Solar potting agent is a tough dielectric gel for protecting electronic devices in solar applications.
DENVER — June 2010 — Krayden, Inc., a leading silicone supplier that specializes in technical knowledge and support for high tech-based applications, introduces Dow Corning Solar Solutions' PV-7010 Potting Agent.

This proven solution in the photovoltaic industry is a fast room temperature or heat cure as well as a thick section cure that requires no solvents or cure byproducts. A translucent material with minimal shrinkage, the Dow Corning Solar potting agent is a tough dielectric gel for protecting electronic devices in solar applications. Used for coating, encapsulating or potting, the PV-7010 seals and protects in applications requiring stronger adhesion or improved dimensional stability. With a working time of 10 minutes, this 1:1, two-part silicone potting material is used for junction box components, providing both environmental protection and thermal management. The Dow Corning PV-7010 potting agent kit is a translucent green and is available in cartridges, pails and drums for ease of use.
For technical assistance, additional information on adhesion substrates, directions for use, or technical data sheets visit Krayden, Inc., authorized Dow Corning Solar Solutions distributor, at http://www.krayden.com/t-solar.aspx. Find material safety data sheets or request a quote for the PV-7010 or other solar materials including adhesives, sealants, encapsulants and coatings.
###
About Krayden, Inc.
Krayden, Inc. is a stocking distributor featuring adhesives, sealants, encapsulates, coatings, solder, solder chemicals, release agents, dispensing equipment and supplies with locations throughout the United States and Mexico. The company represents only the leaders in the engineered materials industry, and is fully supported by these manufacturers as well as committed to updating its customers' about new products for their applications. Krayden, Inc.'s inventory is constantly being monitored for quality and shelf life at all locations. The company has the ability to customize its inventory based on customer's requirements, and it prides itself on having technical knowledge of its product lines. For more information, visit Krayden, Inc. at http://www.krayden.com.
About Dow Corning
Dow Corning Solar Solutions (http://www.dowcorning.com/solar) is one of the only companies in the world offering silicone-based solutions throughout the solar value chain. At many steps in the value chain, it uncovers and creates new opportunities to deliver improved cost efficiency, durability and performance to the solar industry. Making solar energy economically competitive with traditional energy sources is a corporate priority for Dow Corning, directly linked to its commitment to sustainability.
Featured Product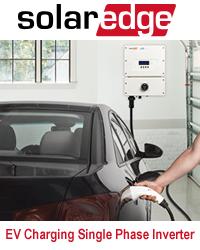 The SolarEdge PV inverter combines sophisticated digital control technology with efficient power conversion architecture to achieve superior solar power harvesting and best-in-class reliability. The fixed-voltage technology ensures the solar inverter is always working at its optimal input voltage over a wider range of string lengths and regardless of environmental conditions. A proprietary data monitoring receiver has been integrated into the inverter and aggregates the power optimizer performance data from each PV module. This data can be transmitted to the web and accessed via the SolarEdge Monitoring Portal for performance analysis, fault detection and troubleshooting of PV systems.