June 13-19, 2010 - Congressional leaders that represent the High-Performance Building Congressional Caucus Coalition took time out of their busy schedules to meet with industry leaders for High-Performance Building Week.
The High-Performance Buildings Caucus of the United States Congress was formed to heighten awareness and inform policymakers about the major impact buildings have on our health, safety and welfare and the opportunities to design, construct and operate high-performance buildings that reflect our concern for these impacts.

During High-Performance Building Week members of the United States Congress met with industry leaders to discuss the value of high-performance buildings. Fundamental to these concerns include protecting life and property, developing novel building technologies, facilitating and enhancing United States economic competitiveness, increasing energy efficiency in the built-environment, assuring buildings have minimal climate change impacts and are able to respond to changes in the environment, and supporting the development of private sector standards, codes and guidelines that address these concerns.
High-Performance Building Week included a reception to honor some leaders in the area global sustainability. The reception on June 15th held at the Rayburn House Office Building was sponsored by: ESCO Institute, Green Mechanical Council, HVAC Excellence, Ecobuild America, Co-sponsored by: ASHRAE, IAPMO, NIBS, NEMA, ASCE, GBI, AIA, ASLA, and NFPA.
Attendees of the reception were addressed by: Representative Russ Carnahan (MO), Representative Judy Biggert (IL), Jerry Weiss executive director of the ESCO Group, Gordon Holness president of ASHRAE, and George Borkavich of Ecobuild.
Jerry Weiss the executive director of the ESCO Group (AC&R Safety Coalition, Carbon Monoxide Safety Association, ESCO Institute, ESCO Press, and HVAC Excellence) and chairman of the Green Mechanical Council presented an award during the reception to Gordon Holness P.E., president of ASHRAE. Mr. Holness was presented the award for his enlighten leadership and personal dedication in the advancement of global sustainability.
As ASHRAE's president, Holness directs the Society's Board of Directors and oversees the Executive Committee. His presidential theme, Sustaining Our Future by Rebuilding Our Past, addresses energy efficiency in existing buildings. "The vast majority of buildings that will exist in the year 2030 exist today," Holness said. "If we are to have a material impact on overall energy use, it is through renovation of existing building stock. While existing buildings present great challenges, they offer us a greater opportunity to significantly impact our overall national energy demand, reduce our dependence upon imported oil and gas and minimize our carbon footprint.
For more information on the High-Performance Building Congressional Caucus Coalition visit http://www.hpbccc.org
Featured Product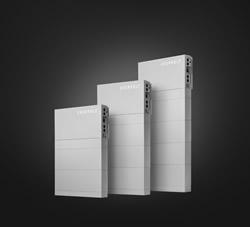 Extract maximum power production from every roof size and shape. HIT® AC Series combines the module efficiency of Panasonic solar panels with the intelligence of Enphase microinverters. A built-in IQ 7X microinverter with Individual MPPT (Module-level Power Point Tracker) tracking helps deliver an all-in-one module that offers design flexibility, reduced installation time, and a higher ROI. Field-replaceable microinverter with no DC wire management required yields lower cost of ownership.