Campaign to highlight economic development and job creation in Georgia
Atlanta, Ga. - The Georgia Solar Energy Association ("Georgia Solar") is launching the Go SOLAR Georgia Campaign to highlight the economic development and job creation benefits Georgia could realize by investing in solar energy. Many Georgia businesses are providing the global marketplace with solar energy system components, bringing investment dollars and permanent, high-paying jobs into the State. "It's time to capitalize on our natural strengths, and to leverage the economic impact solar energy could have on the State by bringing thousands of new, well paying jobs and billions of dollars of investment to our State's economy," said John Baumstark, Suniva Chair & CEO, and Go SOLAR Georgia Co-Chair.

According to the National Renewable Energy Laboratory's ("NREL") sun index level, Georgia is ranked 10th among states with the greatest energy potential from solar power but 38th in the number of solar energy systems connected to the utility grid. In fact, Georgia could generate more than 3,000 megawatts (MWs) of electricity from solar photovoltaic roof top systems alone - that is enough electricity to power close to 400,000 homes annually.
"By setting a goal of generating 20% of our electricity from solar energy by 2025, we are not only aligning ourselves with the Governor's Energy Challenge, which calls for a 15% reduction in energy consumption by 2020, but we are providing State Government with an opportunity to 'Walk the Talk' by installing solar energy systems on public buildings," said Walter Brown, Georgia Solar Chair and Campaign Co-Chair.
Go SOLAR Georgia will work to educate the public and policymakers about the important public policy changes that are needed to help Georgians put solar panels on their homes and buildings, expand existing businesses and to build large-scale solar farms. With strong leadership from state government encouraging more public-private sector partnership while leveraging resources in our own backyard like the University Center of Excellence in Photovoltaics at Georgia Tech, Georgia can become part of a nation-wide and global movement in the development and deployment of solar energy systems.
As a first step towards reaching the 3,000 MW goal, Go SOLAR Georgia is calling for 100 MWs to be installed by 2013. In addition, the Campaign will focus on:
• creating a state clean energy fund to facilitate job training and the installation of solar power systems in Georgia,
• removing artificial regulatory barriers that limit the size of commercial solar energy systems,
• enabling third-party ownership of solar energy systems benefiting rental facilities, school systems and churches, and
• ensuring all retail electric providers offer a fair buyback rate for electricity generated by solar energy.
For more information about the Go SOLAR Georgia Campaign, please visit www.gasolar.org
###
About the Georgia Solar Energy Association
The Georgia Solar Energy Association leads the statewide effort to promote the economic and environmental benefits of solar energy through education, advocacy and industry support. Our more than 300 members and corporate partners are working together to create a clean energy economy that creates jobs and economic investment for Georgia. For additional information, please visit www.gasolar.org
About Suniva
Based in Norcross, GA, Suniva® manufactures high-efficiency monocrystalline silicon solar cells and high power solar modules with low-cost techniques to make solar-generated electricity cost-competitive with fossil fuels. Suniva leverages exclusive licenses to critical patents and patent-pending intellectual property developed by Suniva founder and CTO, Dr. Ajeet Rohatgi, at the Georgia Institute of Technology's University Center of Excellence for Photovoltaic Research, which is funded by the Department of Energy. Ranked #2 in The Wall Street Journal's Top 10 Venture-Backed Clean Technology Companies in 2010, Suniva is making solar sensible as it sells its products worldwide. Suniva is also the 2010 recipient of the Renewable Energy Exporter of the Year, awarded by the Export-Import Bank of the United States. For additional information, please visit www.suniva.com
Featured Product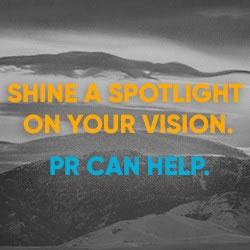 FischTank Marketing and Public Relations provides communications and marketing services to both start-up and established renewable energy companies. We provide media relations, content writing, digital/social media, and other marketing support to companies working in sectors spanning solar, LED lighting, energy storage, hydrogen, battery development and manufacturing, alternative fuels, and more. Our clients have been featured in top tier media including print, online and broadcast.