The 16th edition of NEPCON South China will highlight Solar PV at the Shenzhen Exhibition Center from August 31 to September 2, 2010.
The 16th edition of NEPCON South China will run at the Shenzhen Exhibition Center from August 31 to September 2, 2010. There, numerous global leaders of electronics manufacturing products and technologies will be onsite. Among the show's major attractions will be the newly emergent solar PV products. To much acclaim from the electronics manufacturing industry, Reed Exhibitions will hold the Solar Cell and Equipment Manufacturing Technology Summit 2010, together with Shenzhen Solar Energy Society and the Institute for Solar Energy Systems (ISES).

According to recent statistics, there are more than 500 companies using more than 100,000 people in China's PV industry. The country's PV output ranked first in the world between 2007 and 2009, and market demand reached 500,000KW a year. Additionally, because of the gradual fall in the cost of applications, the PV industry has advanced rapidly, boosted in part by sustained governmental support. Against this backdrop, the growth of China's solar equipment manufacturing industry in 2010 will outstrip its 2009 rate and will continue to gain momentum. PV is now a focal point in the electronics manufacturing industry. This means new opportunities will abound for makers of electronics manufacturing equipment in 2010.
Josephine Lee, Vice President of Reed Exhibitions East China, stated that Reed will be vigorous in its efforts to harness the tremendous potential of this fast-growing sector and help customers explore new business opportunities. Reed's aim is to create a higher return on customers' investment as an increasing number of NEPCON exhibitors tap into this emerging green energy sector.
Several high-profile companies from China and abroad such as Rehm Thermal, Heraeus Materials, Shin-Etsu Silicone International Trading (Shanghai), Nordson EFD, Shanghai Quanguan Electronics, Shenzhen Tensun Hydro Control Equipment, First Technology, ASYS, Folungwin Automatic Equipment, Dongguan Sumida Automation, Itochu, Henkel, Cookson, Indium, X&Y, Zestron, AIM, and Senju Metal Industry will be key exhibitors at NEPCON South China 2010. As well as displaying the latest equipment in electronics manufacturing, they will showcase innovative products and technologies from the PV segment.
NEPCON South China 2010 also will host the Solar Cell and Equipment Manufacturing Technology Summit 2010. Nearly a dozen key figures from the PV sector, including Su Zuyao, General Manager of Du Pont Apollo Limited; Tan Manlin, Associate Professor at Harbin Institute of Technology; Professor Xiao Xudong from the Chinese University of Hong Kong (CUHK); and Liu Zhuang of the Shenzhen Institute of Advanced Technology (SIAT) will give keynote speeches and engage in live discussion with more than 300 members of the electronics manufacturing community. The topics covered will include
* Opportunities for Low Carbon Economy and New Energy
* New Fabrication Technology for Thin Film Cells
* Research on Process of New High Efficient and
* Cost Effective Thin Film Solar Cells.
For more information on NEPCON South China please contact:
Susie Sun
Tel:+86 21 5153 5115
Fax: +86 21 5153 5248
Email: susie.sun@reedexpo.com.cn
Karena Tong
Tel:+86 21 5153 5210
Fax: +86 21 5153 5248
Email: karena.tong@reedexpo.com.cn
About Reed Exhibitions
Reed Exhibitions is part of the Reed Elsevier Group plc, a FTSE-100 company and world-leading publisher and information provider operating in three key markets: Science & Medical, Legal and Risk Management and Business. In 2008, Reed Elsevier achieved GBP 5.3bn (USD 8.5bn) in revenue.
Reed Exhibitions is the world's leading events organizer, with over 440 events in 36 countries. In 2009 Reed brought together over six million active event participants from around the world generating billions of dollars in business. Today Reed events are held throughout the Americas, Europe, the Middle East and Asia Pacific, and organized by 35 fully staffed offices.
Through 20 years of rapid growth in China, Reed Exhibitions Greater China now has five outstanding member companies. They are: Reed Exhibitions China, Reed Huayin, Reed Sinopharm, Reed Huabo and Reed Huaqun.
In 2009, events organized by Reed Exhibitions Greater China brought together over 20,000 suppliers, more than 600,000 visitors and approximately 15,000 conference delegates for face-to-face business meetings, exchanges and negotiations.
Reed Exhibitions promotes the sustainable development of China's MICE industry and gives back to Chinese society through the following initiatives:
* Endorsing and effecting IPR protection at its events
* Advocating exhibition statistic auditing, as well as verifiable reporting of statistics
* Creating green exhibitions
* Donating to the local government after the Wenchuan earthquake of 2008
Featured Product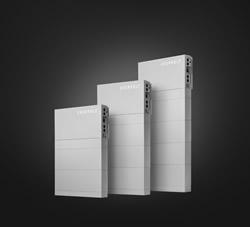 Extract maximum power production from every roof size and shape. HIT® AC Series combines the module efficiency of Panasonic solar panels with the intelligence of Enphase microinverters. A built-in IQ 7X microinverter with Individual MPPT (Module-level Power Point Tracker) tracking helps deliver an all-in-one module that offers design flexibility, reduced installation time, and a higher ROI. Field-replaceable microinverter with no DC wire management required yields lower cost of ownership.