EBW UK Exhibition and Conference to Show How Waste's Economic Potential Can be Unlocked
Waste does not have to be a drag on the economy. By diverting residues from landfill communities and businesses can save money, protect the environment and generate revenue. The "energy from biomass and waste" (EBW UK) exhibition and conference, held on January 25 to 26, 2011 in London shows how waste can become a valuable resource. EBW UK is held for the second time, with an expected attendance of more than 70 exhibitors and over 1,000 delegates.

The 2007 Waste Strategy still regarded waste as a burden to society. Since then many stakeholders in Great Britain have changed the way they think about and deal with what's left over from the production and consumption of goods. London alone produces 55,000 tonnes of rubbish every day, that is 20 million tonnes a year. The waste the city sends to landfill annually generates approximately 1,7 million tonnes of greenhouse gases. It is estimated that by 2013 the cost to do this will be in the region of £900 million per year. But if managed the right way, waste could be used to create an income-stream for London instead. The same applies to other cities throughout the UK.
EBW UK provides an international information exchange and marketplace for treatment technologies that help to divert waste from landfill and to unlock its economic potential by producing clean power, heat and fuels. The exhibition and conference is organised by Freesen & Partner GmbH, a consulting firm specialised in the fields of energy and the environment.
Abstracts for the conference programme can be submitted to abstract@ebw-uk.com until September 30, 2010.
Organiser Contact:
Dr. Ines Freesen, Freesen & Partner GmbH
Schwalbennest 7a, 46519 Alpen, Germany
Tel.: +49-2802-948484-0, Fax: +49-2802-948484-3
info@ebw-uk.com
Featured Product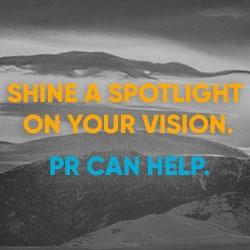 FischTank Marketing and Public Relations provides communications and marketing services to both start-up and established renewable energy companies. We provide media relations, content writing, digital/social media, and other marketing support to companies working in sectors spanning solar, LED lighting, energy storage, hydrogen, battery development and manufacturing, alternative fuels, and more. Our clients have been featured in top tier media including print, online and broadcast.