Dr.Frank Siebke from Good Energies shares his views on the potential of CPV technology.
About Dr. Frank Siebke

Dr.Frank is a member of Good Energies Venture Capital team which is focused on cleantech investments. He is a physicist by training and also studied economics and total quality management. Before joining Good Energies, he worked with RWE SCHOTT Solar GmbH, Schott Glas and Shell Solar Deutschland GmbH and acquired industrial experience in Japan at Sanyo Electrics New Materials Research Center in Osaka developing thin film solar cells. He has been keeping track with the CPV industry since 2005 and will participate in the 3rd CPV Summit EU in a session about CPV´s financial future.
Q&A
Where do you see the CPV industry in the next 5 years?
The CPV industry will consolidate. Only companies who are able to stretch their cash until CPV becomes bankable will survive. In five years from now, CPV will serve niche market regions with high direct irradiation. They will be able to compete with other technologies such as flat plate PV or CSP.
Where do you see the biggest market potential for CPV?
I see the biggest market potential for CPV in the US. There are other regions with high direct irradiation like Italy or Africa which in principle should favour CPV, but there are no support schemes for CPV in those places yet.
Who and what do you think will be making the headlines in 2010?
We will see a continuous improvement of the technology- higher cell efficiencies in the laboratory and in production as well as more cost effective module designs. The number of demonstration projects around the globe will increase and CPV will prove to perform well.
What are the main challenges still remaining for the industry and where should the industry focus on to move forwards?
From my point view, the main challenges are to get traction with customers and to become bankable. Only then, will CPV be able to go down the learning curve on costs to catch up with crystalline silicon based PV. Small volumes equal shallow learning curves…
Why are you speaking at the 3rd CPV Summit EU?
I believe that the CPV industry will continue to grow in the coming years as CPV technology is approaching maturity. However, the market introduction of CPV has been delayed by the financial crisis: Investors and banks became more risk averse. While project finance is back for crystalline silicon-based PV power plants, new technologies are still struggling to get access to bank financing. The 3rd Concentrated PV Summit EU offers a platform to get an update on the latest CPV technology and to discuss and develop strategies to accelerate the market penetration of CPV.
Dr.Frank Siebke will be sharing his perspective on CPV´s financial future at the 3rd Concentrated Photovoltaics Summit EU in November. For more information visit: http://www.cpvtoday.com/eu/
Disclaimer: This article is based on the interviewee's comments and do not represent the views of Good Energies.
Contact information:
Maria Slough Rocha
+44 (0) 207 375 7187
maria@cpvtoday.com
Featured Product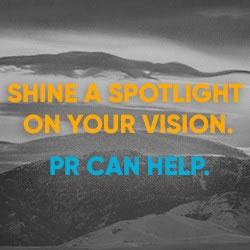 FischTank Marketing and Public Relations provides communications and marketing services to both start-up and established renewable energy companies. We provide media relations, content writing, digital/social media, and other marketing support to companies working in sectors spanning solar, LED lighting, energy storage, hydrogen, battery development and manufacturing, alternative fuels, and more. Our clients have been featured in top tier media including print, online and broadcast.