Our Future with Green Energy is the theme of a conference and trade fair that will take place in Aruba from September 29th to October 1st, 2010:
Energy is one of the major challenges for human societies in the 21st century. Global warming, growing scarcity of non-renewable energy resources and thus - especially in the Caribbean - increase of the cost of energy, loss of biodiversity, water supply shortages and the long-term degradation of ecosystems among the most important issues representing growing risks for human societies and their economies. Therefore we need to focus on sustainable energy. During the upcoming international conference held in Aruba called "Our future with green Energy" , the state of the art sustainable energy technologies, feasible trends and vision will be presented by diverse international experts to public and governments.

On behalf of the Government of Aruba, we are delighted to inform you about the Conference & Trade Fair "Our future with Green Energy ", and the unique opportunity for you to attend this conference. The event is hosted by the Government of Aruba, energy production and water production and distribution company WEB Aruba N.V., the electricity distribution company NV ELMAR and Utilities Aruba.
Due to its excellent wind, sun and sea conditions, Aruba has a great potential for cost-effective renewable energy generation. It has initiated the transition away from imported fossil fuel dependency and is in the process of implementing a whole range of sustainable energy technologies. Therefore - not surprisingly - this Conference on Green Energy will focus on new wind, water and sun energy technology and the implementation of these technologies. The Conference will provide a platform to share knowledge and vision amongst international parties and act as a meeting point for individuals from the political, corporate and academic worlds. Invited and attending will be some well-known key-note speakers that will attract a diversified and experienced audience.
Featured Product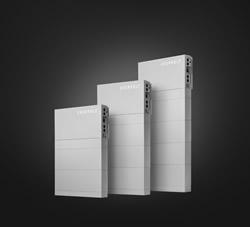 Extract maximum power production from every roof size and shape. HIT® AC Series combines the module efficiency of Panasonic solar panels with the intelligence of Enphase microinverters. A built-in IQ 7X microinverter with Individual MPPT (Module-level Power Point Tracker) tracking helps deliver an all-in-one module that offers design flexibility, reduced installation time, and a higher ROI. Field-replaceable microinverter with no DC wire management required yields lower cost of ownership.