Colorado approved House Bill 10-1018 on June 10, 2010, which creates economic incentives to help the state manage scrap tires
August 25th, 2010, 2010 New York, NY - Novo Energies Corporation (OTCBB: NVNC) ("Novo" or the "Company"), an alternative energy company, announced today that it strongly supports the legislation that creates an encouraging environment for the sustainable processing of scrap tires in the state of Colorado.

Novo recognizes the problems posed by scrap tires which include: being potentially an extremely difficult to extinguish fire hazard; trapping rainwater which may breed mosquitoes that can spread diseases; and being a bulky, virtually indestructible hazard that often works its way back up to the surface of landfills after burial. The bill aims to reduce the current stockpiles in Colorado, which to some estimates stand at approximately 43 million scrap tires. Under this legislation, processors and end users of waste tires will be reimbursed up to $65 per ton.
Faisal Butt, Interim President, VP Corporate Finance & Communications stated, "We applaud the efforts of the federal and state officials who have recognized waste tires as a major problem and have made such a step possible. Novo hopes to be a part of this
effort and assist Colorado in eradicating the scrap tire problem."
Some addition characteristics of the bill include:
- Consolidating authority for all tire fees collected in the department of public
health and environment while adding requirements for fire prevention planning,
registration, decals, and manifests for certain waste tire haulers and waste tire
facilities.
- Requiring the registration of waste tire facilities.
- Creating a Waste Tire Market Development Fund in the state treasury.
- Creating a Recycling Resources Economic Opportunity Fund in the state
treasury.
For a full copy of the bill please click on the following link:
http://www.cdphe.state.co.us/oeis/wtprog/wtdocs/hb1018.pdf
About Novo Energies Corporation:
Novo Energies Corporation ("Novo") is an alternative energy company publicly trading on the OTC Bulletin Board market (OTC BB: NVNC). Based upon proprietary
technology, Novo intends to own and operate recycling plants that will efficiently, economically, environmentally and profitably recycle scrap tires and plastics into energy and other commodities. The core of Novo's technology to recycle tires and plastics into energy is a Multi Stage Hybrid Gasification System, which undertakes the conversion of carbonaceous feedstock to a clean synthesis gas ("syngas") with an upgraded heating
value in an environmentally friendly manner. Such process does not involve combustion or other reagents and pollutants. As an interim step, Novo will transform scrap tires and plastics into syngas, which will be used as a fuel for engines and turbines to produce electricity and heat in a cogeneration facility. The syngas may also be converted into transportation fuel or other fuel additives through the use of a standard catalyst based process such as Fischer-Tropsch.
Forward-Looking Statements: Except for statements of historical fact, this news release
contains certain "forward-looking statements" as defined by the Private Securities
Litigation Reform Act of 1995, including, without limitation expectations, beliefs, plans
and objectives regarding the development, use and marketability of products. Such
forward-looking statements are based on present circumstances and on Novo's
predictions with respect to events that have not occurred, that may not occur, or that
may occur with different consequences and timing than those now assumed or
anticipated. Such forward-looking statements involve known and unknown risks,
uncertainties and other factors, and are not guarantees of future performance or results
and involve risks and uncertainties that could cause actual events or results to differ
materially from the events or results expressed or implied by such forward-looking
statements. Such factors include general economic and business conditions, the ability
to successfully develop and market products, consumer and business consumption
habits, the ability to fund operations and other factors over which Novo has little or no
control. Such forward-looking statements are made only as of the date of this release,
and Novo assumes no obligation to update forward-looking statements to reflect
subsequent events or circumstances. Readers should not place undue reliance on
these forward-looking statements. Risks, uncertainties and other factors are discussed
in Novo's Form 10-K for its fiscal year ended March 31, 2009, and other documents filed
from time to time by Novo with the Securities and Exchange Commission.
For more information, please contact:
Investor Relations:
Mr. Antonio Treminio,
Chairman & Chief Executive Officer
New York Tel: +1-212-315-9705
Montreal: +1-514-840-3697
Email: atreminio@novoenergies.com
Media Relations;
Ms. Olga Finkelshteyn, Corporate Communications
Tel: +1-514-840-3713
Email: ofinkelshteyn@novoenergies.com
Featured Product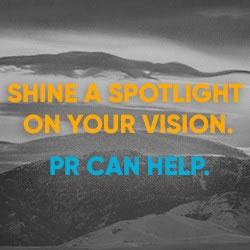 FischTank Marketing and Public Relations provides communications and marketing services to both start-up and established renewable energy companies. We provide media relations, content writing, digital/social media, and other marketing support to companies working in sectors spanning solar, LED lighting, energy storage, hydrogen, battery development and manufacturing, alternative fuels, and more. Our clients have been featured in top tier media including print, online and broadcast.