The Spanish multinational MECASOLAR will end 2010 with more than 4,200 trackers and fixed structures in solar farms throughout Italy,which will reach an output of 42 MW. This figure makes the Spanish company the leader in its sector in the Italian market.
With MECASOLAR in Italy, the multinational will reach at the end of the current year 282 MW accumulated in tracker installations throughout the world, a figure which is equivalent to the manufacture and start up of more than 22,000 solar trackers in countries such as the United States, Greece, Italy, Germany, France or Spain, among others.

According to reports from the company, MECASOLAR has recently obtained considerable success in the solar photovoltaic market with the new 1- axis azimuth; model MS-1E Tracker 15+. "This new tracker, which has an array surface of 106 m2 modules with a capacity of 15.36 kWp, obtaining the lowest costs on the market: € 0.433/wp ($0675 /Wp)." In addition, the company states "this model increases production by 28% compared to a fixed installation and 5% compared to traditional 1-axis azimuth trackers."
MECASOLAR in the major industry events
MECASOLAR will submit this and other developments in Europe's most important upcoming events in the sector: The European Conference and Exhibition on Photovoltaic Solar Energy (EU PVSEC 2010) to be held from 6 to 9 September in Valencia; and the ZeroEmission PV Roma fair to be held from 9 to 11 September in the Italian capital and SOLARMED, event which will be held from the 15 to 17 of September in Paris.
In the last quarter of 2010, MECASOLAR will attend in Anaheim (USA) the SOLAR POWER Fair, from 27 to 29 October; ENERSOLAR (Milan, 17 to 19 November) and ENERGAIA, an event that will be held in the French city of Montpellier from 8 to 11 December.
Trackers and fixed structures are distributed exclusively by MECASOLAR PROINSO, distribution company of the OPDE Group, which has a network of more than 900 qualified installers around the world, 300 of which are in Italy. These are qualified installers who, through training and education given by MECASOLAR, offer, plan and install MECASOLAR trackers worldwide.
Featured Product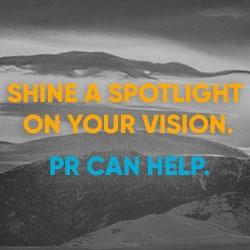 FischTank Marketing and Public Relations provides communications and marketing services to both start-up and established renewable energy companies. We provide media relations, content writing, digital/social media, and other marketing support to companies working in sectors spanning solar, LED lighting, energy storage, hydrogen, battery development and manufacturing, alternative fuels, and more. Our clients have been featured in top tier media including print, online and broadcast.