Report an Executive Summary of Information on State Renewable Energy Policies, Markets, Projects and Finance
Washington, DC -- The American Council On Renewable Energy (ACORE) today released a report, Renewable Energy in America: Markets, Economic Development and Policy in the 50 States, as an online resource and a product of ACORE's mission to bring renewable energy into the mainstream. Compiling financial, renewable energy resource potentials, market and policy information in one easily-accessed, online format, the report is intended to be an executive summary for all who are interested in the highlights of the renewable energy sector in every state.

"We have produced this report for busy officials, executives and professionals who need ready-access to information," said Michael Eckhart, ACORE President. "The report will also serve to educate the public with our unique summary format."
"The U.S. renewable market was approximately $15 billion - $20 billion in 2009 as measured by project financings. Despite the continuing financial crisis and related recession which slowed market growth, the U.S. has experienced a 5-year renewable energy market growth rate of 24%, with much of that progress happening at the state and municipal levels," continued Eckhart. "The report captures that data in a very concise way."
The report notes each state's highlights regarding their renewable energy market and recent economic development activity. Installed capacity and projects in development are provided for each state and provide a further picture of which renewable resources are actually in development. Resource maps highlight selected renewable resources within each state. Finally, the Report includes a list of key policies in place within each state.
"There has been significant progress for renewables over the past five years, in particular, with much of the action guiding that progress occurring at the state and local levels," said ACORE's Heidi VanGenderen, Director, National & Regional Outreach, who provided support to lead authors Lesley Hunter and Evan Schmitt. "The progress that has been made is uneven, however, and differs significantly state to state. The uneven nature results from a number of factors: differing renewable resources; the viability of commercial scale deployment of these differing renewable resources; and, the policies that exist within each state to name a key few. I think the public and states will be interested to note the progress of renewables in our country, state-by-state."
The online Report will be updated quarterly.
About ACORE:
ACORE, a 501(c)(3) membership non-profit organization headquartered in Washington, DC, is dedicated to bringing renewable energy into the mainstream of the US economy and lifestyle through research and communications programs and membership committees. ACORE'S membership works in all sectors of the renewable energy industries including wind power, solar energy, geothermal energy, hydropower, ocean energy, biomass, biofuels, and waste energy. ACORE provides a common platform for the wide range of interests in the renewable energy community including end users, technology companies, manufacturers, utilities, professional service firms, financial institutions, colleges and universities, associations, non-profit organizations and government agencies. ACORE serves as a thought leadership forum through which these parties work together on common interests. ACORE co-organizes the REFF-Wall Street and REFF-West Finance Conferences, the RETECH All-Renewables Energy Conference and Exhibition, the Phase II National Policy Forum in Washington, DC, and hosts both domestic and global policy events furthering the mission of renewable energy. Additional information is available at www.acore.org.
Featured Product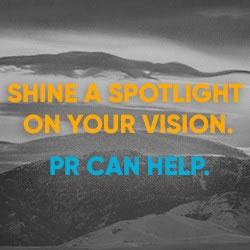 FischTank Marketing and Public Relations provides communications and marketing services to both start-up and established renewable energy companies. We provide media relations, content writing, digital/social media, and other marketing support to companies working in sectors spanning solar, LED lighting, energy storage, hydrogen, battery development and manufacturing, alternative fuels, and more. Our clients have been featured in top tier media including print, online and broadcast.