Kia Motors celebrated the world premiere of its all-new, eye-catching, compact and unique electric POP concept car at the 106th Mondial de l'Automobile today (Thursday) in Paris, France.
Seoul September 30, 2010 -- Kia Motors celebrated the world premiere of its all-new, eye-catching, compact and unique electric POP concept car at the 106th Mondial de l'Automobile today (Thursday) in Paris, France.

Spotlighting Kia's increasing focus on striking design and new technologies, the chrome-coloured, three-metre-long three-seater POP with its electric drivetrain, oblong-shaped side windows and front-hinged doors took centre stage on Kia's Paris Show stand.
Unconventional features of POP - the striking side-window design, the high-tech feel of the dot-pattern head and taillights, back-lit front grille, rear-view cameras in each door, full-length glass roof, and the simplistic look of the wheels - all point to inspiration from outside the usual automotive spheres, such as gliders and high-speed bicycles.
Inside, the purple colour scheme creates a calm and peaceful environment within the space-ship like cabin. Facing the driver, a small piece of plexi-glass in front of the steering wheel shows a Transparent Organic LED (TOLED) display for speed, battery charge, and the other main readouts, when the car is running. At other times it is totally transparent.
To the right of the steering wheel, a sculpted, chrome-look panel features only one button, with every other function (audio, sat-nav, climate control, etc) controlled via an animated touch screen.
The front seat is a sculpted bench, with interesting, flowing lines, while the rear seat is positioned at an offset angle, resulting in remarkable legroom for a 1,740 mm wide car with a wheelbase of just 2,055 mm. Designed to accommodate a single passenger, this seat is a two-part affair, with a base that flips up when not in use and a backrest and a headrestraint integrated into the headlining.
POP is also in fact a fully-electric, zero-emissions car with a 60 ps, 190 Nm motor. It's powered by highly efficient, compact lithium polymer gel batteries and is fully rechargeable in just six hours. Top speed is 140 kph, with a maximum range of 160 km on a single charge.
The POP concept was designed by Kia's European design team under the direction of Peter Schreyer, Kia's Chief Design Officer, and Gregory Guillaume, Kia Europe's Chief Designer.
"A concept car like the POP could only have come from Kia," explains Guillaume. "Designers very rarely have the opportunity to start from a clean sheet of paper and it's great to be in a position to operate with such freedom."
New European versions for Sportage and Optima
In addition to POP, Kia is hosting the European debuts of the all-new Kia Optima sedan and new versions of the Kia Sportage at the Paris Show - production models which reinforce the company's commitment to developing its design language - and putting this into practice with real-world models.
Embodying what Peter Schreyer calls "a bold, athletic and visual sporting energy", the Kia Optima sedans on display feature Europe-specific high-tech powertrains and introduce Kia's new 'U2' 1.7-litre VGT diesel engine (136 ps*) and the all-new technically-advanced 'Nu' 2.0-litre CVVL (continuously variable valve lift) gasoline engine (170 ps*).
Building on the immensely positive response of media and public to the new Kia Sportage, the model line-up is being expanded to offer two smaller capacity engines with fuel-stretching technology and exclusively matched to 2WD drivetrains and six-speed manual transmissions. For Sportage, Kia's new 1.7-litre 'U2' diesel engine is tuned to generate 115 ps, while the 1.6-litre 'Gamma' gasoline engine delivers 135 ps.
Both new engines will offer emissions and running costs that are among the very best in class.
Demonstrating Kia's ongoing commitment to minimising its vehicles' impact on the environment, the manufacturer's Paris stand also features three environmentally-focused vehicles in a special 'green zone'. The Kia cee'd and Venga low emissions future production models, and an innovative mild-hybrid Kia Sportage concept - have an average CO2 figure of just 108 g/km.
Featured Product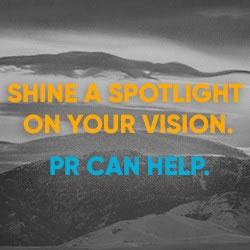 FischTank Marketing and Public Relations provides communications and marketing services to both start-up and established renewable energy companies. We provide media relations, content writing, digital/social media, and other marketing support to companies working in sectors spanning solar, LED lighting, energy storage, hydrogen, battery development and manufacturing, alternative fuels, and more. Our clients have been featured in top tier media including print, online and broadcast.