Ms. Mints is widely recognized as an industry expert on PV technologies and markets. In 2009, she spoke at over 40 conferences and published over 30 times in industry journals, magazines and newsletters. Ms. Mints has a monthly column in the print and on-line Photovoltaics World magazine, and in the on-line PV Society publication. She is a member of the European Union WG3 PV Technology Platform and is a section leader for the DOE Solar Vision Study. Paula Mints has ten years experience providing research products and insight about the photovoltaic industry.
Interview by Thin Film Today

Where do you see the thin film industry in the next 2-5 years?
**Unfortunately continuing to struggle with low priced crystalline, however, also holding its share position in a multi-gigawatt market.
How can thin film reach its full potential and account for 30% of the global PV market as predicted?
**Thin films need to continue increasing efficiency (which goes directly to lower system costs and higher energy production) and lowering manufacturing costs (more cushion in the margin allowing for competitive pricing) continue as the mantras for all PV manufacturers.
How can thin film effectively compete with crystalline silicon and other solar technologies and land more utility scale projects?
** With utility scale it is the cost/price of the electricity - so, simply, produce more and sell it cheaper.
How can thin film have a stronger adoption by BIPV customers and when is this expected to take off?
**BIPV continues as a niche, though in the future it will take stronger share. To do this, products need to be developed specifically for BIPV and thin films, particularly flexible thin films, have a competitive advantage.
Who and what do you think will be making headlines in 2011? Why?
** First Solar will continue to be a leader, even in this competitive environment. Don't count CIGS out in the future though.
What are the main challenges still remaining for the industry?
**Low priced crystalline, low priced crystalline, low priced crystalline - and then the normal ones of increasing efficiency and lowering manufacturing costs.
Paula Mints will be speaking at the 3rd Thin Film Solar Summit USA on the dynamics of the US and international thin film industry and its potential. "The annual Thin Film Today Summit has become an important meeting for thin film manufacturers, investors, EPC, system integrators and suppliers to learn how to compete in the volatile solar industry. Experts and industry leaders will discuss the important issues facing thin films in the market today. Every year this conference provides a forum for networking, planning, learning and information exchange, and, since it is positioned at the end of the year, it provides a springboard into the next" Paula Mints
Featured Product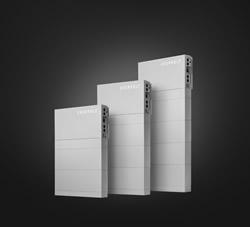 Extract maximum power production from every roof size and shape. HIT® AC Series combines the module efficiency of Panasonic solar panels with the intelligence of Enphase microinverters. A built-in IQ 7X microinverter with Individual MPPT (Module-level Power Point Tracker) tracking helps deliver an all-in-one module that offers design flexibility, reduced installation time, and a higher ROI. Field-replaceable microinverter with no DC wire management required yields lower cost of ownership.