Adds three regional sales managers in key markets of Italy, Spain and France; fills vacant position in Germany
MARLBORO, Mass., Oct 08, 2010 (BUSINESS WIRE) --

Evergreen Solar, Inc. (Nasdaq: ESLR), a manufacturer of STRING RIBBON(R) solar power products with its proprietary, low-cost silicon wafer manufacturing technology, is expanding its presence in Europe with the creation of three sales manager positions and the appointment of a fourth sales manager, all in key sales regions. The company announced today it has appointed new sales managers in its European base of Germany, as well as key regions of Italy, Spain and France.
Christian Benöhr (Germany), Antonio Ruta (Italy), Pedro Sanz (Spain) and Fabrice Bicego (France) have each been named to the position of sales manager for their respective regions effective immediately. Benöhr assumes direct sales activities from Thomas Hofmann, who was named Evergreen Solar's Director of Sales for Europe in March, while Ruta, Sanz and Bicego join the company in newly-created positions also reporting to Hofmann.
Benöhr previously ran the Spain subsidiary of SunEnergy, operating out of the company's Barcelona office. Ruta previously served as technical director at Phoenix Solar srl, as well as a consultant for several Italian PV companies. Sanz comes to Evergreen from Applied Materials, where he was solar sales manager for Spain, Portugal, Italy, Germany and Greece. Bicego previously was regional director for south France at Conergy and was sales director at AIRMAT, a French-based industrial heat pump manufacturer.
Each of the new sales managers will be charged with expanding Evergreen Solar's European presence, which currently represents more than 70 percent of the company's overall sales. They will also nurture current sales relationships providing advice and assistance to Evergreen Solar's customers regarding all technical and service issues related to the company's solar panels.
Each of these appointees, along with Kristina Loge, sales manager for East and Southeast Europe, will report to Hofmann. All of the representatives will operate in their respective regions. Evergreen Solar will continue to maintain its European sales headquarters in Berlin, led by Peter Rusch, Vice President of Sales for Europe, Africa and the Middle East.
"With this expansion of the sales network, Evergreen Solar is able to provide professional and customer-oriented service for each of our key European regions," said Rusch. "Installers and distributors can count on local reliable partners, who have perfect knowledge of their particular region and can respond to all country-specific issues and demands."
About Evergreen Solar, Inc.
Evergreen Solar, Inc. develops, manufactures and markets String Ribbon(R) solar power products using its proprietary, low-cost silicon wafer technology. The Company's patented wafer manufacturing technology uses significantly less polysilicon than conventional processes. Evergreen Solar's products provide reliable and environmentally clean electric power for residential and commercial applications globally. For more information about the Company, please visit www.evergreensolar.com. Evergreen Solar(R) and String Ribbon(R) are registered trademarks of Evergreen Solar, Inc.
Featured Product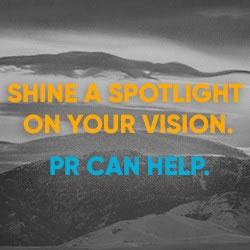 FischTank Marketing and Public Relations provides communications and marketing services to both start-up and established renewable energy companies. We provide media relations, content writing, digital/social media, and other marketing support to companies working in sectors spanning solar, LED lighting, energy storage, hydrogen, battery development and manufacturing, alternative fuels, and more. Our clients have been featured in top tier media including print, online and broadcast.