SunPods Inc. formally launched an On-site Solar Product Demonstration program designed to give contractors, electricians, solar installers and permitting bodies the opportunity to see a complete, fully-built solar array right from their business location.
SAN JOSE, Calif., October 14, 2010 - SunPods Inc. formally launched an On-site Solar Product Demonstration program designed to give contractors, electricians, solar installers and permitting bodies the opportunity to see a complete, fully-built solar array right from their business location. SunPods solar units are pre-built and wired in the factory, making them the only ground mount system that can be demonstrated on-site as a fully assembled array complete with modules, inverter, wiring, and optional solar car charging stations or ion and lithium batteries when required.

SunPods quickly realized that because the pre-built arrays are unique to the industry, viewing the product is the best way to convey how a SunPods solar array can be delivered and powered-up in about a day. Although a small SunPods array is on display, the demonstration shows how the system can be delivered, installed and inter-connected to scale up to a utility-sized solar energy farm. SunPods can reduce installation time up to 90% over traditional ground mount solar systems.
Dan Jaeger, SunPods President & Co-Founder, started the pilot program in September 2010. Reviewing the program, he reports, "Response to the On-site Solar Product Demonstrations has been very positive. We find that people are genuinely surprised that the arrays are factory-built and how easily a SunPods solar system can be installed versus traditional ground mount solutions. Most of the feedback is attributed to several key features, including the factory-built and pre-wired design, power-adjustable legs, and the substantial size and weight of the solar units."
SunPods also invites interested parties to tour the SunPods manufacturing facility in San Jose, California, to view the SunPods units in production. For those who are not able to arrange for an on-site demonstration or who meet with SunPods at events, a product video is available at www.youtube.com/sunpods. The video is designed to show the SunPods units from production in the factory to delivery to the project site.
Ian Webster, President of Project Navigator, Ltd., a firm specializing in small scale PV solar on environmentally impacted land, reports, "Seeing the SunPods product clearly demonstrates the design features that enable the solar units to be placed on a landfill or brownfield without penetrating or damaging the capped surfaced. The power adjustable legs accommodate the changing landscape inherent in land reclamation projects and the factory-built design eliminates the need for extensive site preparation or on-site construction.
Product demonstrations can be arranged by sending an email to SunPods at sunpods@sunpods.com or calling SunPods directly at 408-689-2446.
About SunPods Inc.
Headquartered in San Jose, California, SunPods is the leading manufacturer of pre-engineered, factory-built solar solutions. SunPods solar systems are pre-wired and pre-tested, ready to power-up on delivery to the project site. Products include factory-built arrays that scale from single units for residential use to larger commercial and government projects and full-size utility scale solar farms. Other SunPods products include solar powered EV charging stations and solar arrays designed for landfills, brownfields and agricultural applications. For more information on SunPods, visit www.sunpods.com, or contact Mary Khoury, Vice President of Marketing at 408-689-2446 or info@sunpods.com
About Project Navigator, Ltd.
Project Navigator, Ltd. (PNL) is a Brea, California based small business, privately held innovative environmental engineering firm who has specialty expertise in managing landfills. PNL has an extensive track record of designing and implementing innovative solutions for clients at landfills. Currently many of these projects include the placement of solar panels on the caps for power generation for the site's own use, or commercial sale.
For over 10 years, PNL's engineers and scientists have formulated and implemented strategies on how to leverage long-term value from landfills which are in their O&M phases. For more information on Project Navigator, Ltd., visit www.projectnavigator.com.
Featured Product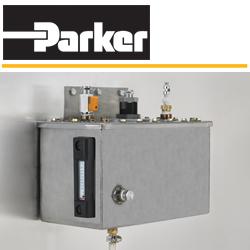 Many 1.5 MW wind turbines use traditional open-loop water/glycol cooling systems. Regular water evaporation in the reservoir elevates the mixture's viscosity, prohibiting cooling of the IGBT and associated critical controls, causing the wind turbine to overheat unless serviced, which in turn means turbine downtime and high maintenance costs. Parker's KleenVent Coolant Evaporation Inhibitor (KV-CEI) is a simple add-on to the legacy cooling system, that eliminates water evaporation in the coolant solution and stops the ingress of airborne contaminants, by enclosing the cooling loop. The KVCEI also removes the need for continuous coolant monitoring during the warm season. Traditional maintenance calls to replenish or rebalance the fluids, take the wind turbine and transformer offline, resulting in significant downtime and revenue loss. Parker's cooling system solution optimizes wind turbine uptime and revenue, reduces maintenance costs and increases overall efficiencies.