Second in the free webinar series will be held November 4 at 3PM ET
WASHINGTON, October 14 - The Biomass Thermal Energy Council (BTEC) today announced the second webinar in its series of free educational webinars on topics important to the biomass thermal industry. "Green Heat for Homes: Benefits and Challenges of Residential Biomass Energy," will be held November 4, 2010 at 3PM ET. This event is made possible with funding from the USDA Forest Service's Wood Education and Resource Center (WERC). Advance registration is required and is available online at https://www2.gotomeeting.com/register/170761531

This webinar will address residential heating with biomass, focusing on the market overview, available fuels and technologies, emissions considerations, and policy and regulatory outlook for 2010 and 2011. Featured presenters include John Ackerly, Executive Director of the Alliance for Green Heat, and Scott Nichols, President of Tarm Biomass. Kyle Gibeault, Deputy Director of BTEC, will moderate the event.
"Today's advanced biomass heating technologies are ready to meet the needs of a residential market transitioning away from fossil fuels" said Mr. Gibeault. "Over 200 individuals registered for our first webinar, and we look forward to reaching even more potential users of biomass thermal energy with this second free event."
In June 2010, the USDA Forest Service awarded BTEC a grant to advance education and outreach on biomass thermal energy. The grant project will produce an array of educational tools, including fact sheets, web resources, webinars, audio interviews, and a slide presentation for use by all stakeholders. All tools are free and are publicly accessible on the BTEC website at www.biomassthermal.org/resource.
For more information on the webinar or the grant, contact;
Joseph Seymour
Program Associate
Biomass Thermal Energy Council
joseph.seymour@biomassthermal.org.
Featured Product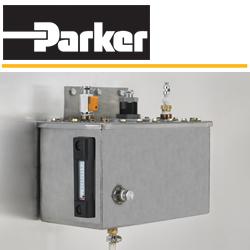 Pitch Control Valves, from Parker Hannifin, can extend wind-turbine service intervals AND boost productivity with longer-lasting reliability. No matter the climate or environmental extremes, Parker Pitch Control Valves power through.