Company recognized for its efforts to supply renewable energy to homeowners and businesses in the non-utility category
FOSTER CITY, Calif., Oct. 20, 2010—SolarCity®, a national leader in solar and energy efficiency financing, design, installation, monitoring and related services, today announced it was recognized as a Green Power Supplier of the year in the non-utility category by the Department of Energy (DOE). SolarCity was acknowledged for its support in the growth of the renewable energy market by making solar and energy efficiency affordable and accessible to the masses.

SolarCity has more than 9,000 solar projects completed or underway in Arizona, California, Colorado, Oregon and Texas. By pioneering solar leasing, solar community programs and integrating solar and energy efficiency services, SolarCity has helped increase the adoption of clean power among homeowners, schools, government agencies and businesses.
"The U.S. Department of Energy has played a pivotal role in encouraging the national growth of clean power use," said SolarCity's CEO Lyndon Rive. "We applaud their efforts and we're humbled by this award, but as a company and industry we're only at the beginning of what we must accomplish to break our addiction to fossil fuels."
The non-utility Green Power Supplier award from the DOE recognizes the actions of individuals, companies and organizations that are significantly advancing the development of renewable electricity sources through green power markets. The U.S. Environmental Protection Agency (EPA), the U.S. Department of Energy (DOE) and Center for Resource Solutions (CRS) are sponsoring the 2010 Green Power Leadership Awards. The Leadership Awards banquet will be held this evening, in conjunction with Renewable Energy Markets 2010, in Portland, Ore.
About SolarCity
SolarCity®—a national leader in solar power system and energy efficiency design, financing, installation, monitoring and related services—was founded with the mission to help millions of homeowners and businesses adopt solar power, protect themselves from rising electricity costs, and protect their environment from polluting power sources. The company's SolarLease® and Power Purchase Agreement options can make it possible for homeowners and businesses to switch to clean, solar power for less money than they currently pay for electricity. SolarCity currently serves 1,000 communities in Arizona, California, Colorado, Oregon and Texas. Additional information about the company is available on the Web at www.solarcity.com.
Media Contacts
Nina Oestlien
SolarCity
650-963-5670
noestlien@solarcity.com
Featured Product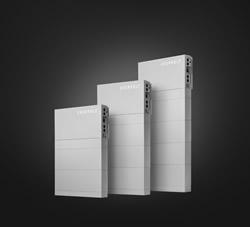 Heterojunction technology minimizes electron loss - Thin amorphous silicon layers reduce electron carrier loss to minimal levels. The result is a remarkably high-efficiency solar cell that produces Greater long-term energy output. Innovative pyramid structure absorbs more sunlight - A uniquely effective pyramid structure optimizes sunlight capture. By reducing outward reflection and directing sun rays inward to the cell, HIT absorbs more sunlight and generates more electricity for your home. Dual-sided cells multiply energy output - Advanced bifacial cells work in concert with the pyramid structure to multiply solar power output exponentially. Available sunlight is captured from both sides of the panel, converting more sunlight into electricity.