Solectria Renewables Introduces 1-2MW Medium Voltage Megawatt Solar Station Solutions
Lawrence, MA - October 12, 2010 - Solectria Renewables, LLC, the leading U.S. PV inverter manufacturer, announced today at Solar Power International, the largest business-to-business solar photovoltaic trade show in North America, the introduction of 1-2MW medium voltage Megawatt Solar Stations. IMS Research, a leading electronics market research firm, recently released a PV inverter research report stating, "[The] highest demand for PV inverters in 2010 will come from both the smallest and the largest three-phase inverters… with shipments of inverters rated below 35kW and above 500kW growing at nearly 50% faster than the rest of the market." Predicting this exponential market growth in the utility-scale market, Solectria Renewables developed and engineered a fully-integrated medium voltage Megawatt Solar Station.

Leveraging Solectria Renewables industry standard SmartGrid Inverter (SGI) 225-500kW Series with 97% CEC efficiency, the Megawatt Solar Station has been engineered specifically for large utility-scale PV systems. The Megawatt Solar Station solutions are fully customizable integrated designs complete with 500MW SmartGrid inverters, transformers and medium voltage switch gear.
Each of the stations are delivered to a customer site complete with all necessary components for a direct connection, solar array to medium voltage utility power, increasing customers' cost savings while decreasing installation time of a typical utility-scale PV installation.
"Utility-scale projects are more prevalent in the PV industry today than ever before. Our customers requested a completely integrated and extremely efficient solution for use at 1-2MW. This solution comes from continuous product development, market analysis and customer input. We continue to see the growth of the utility-scale market and now offer the largest and most efficient utility-scale medium voltage solution in the market," stated Phil Vyhanek, President of Solectria Renewables.
Solectria Renewables is exhibiting at Solar Power International October 12-14, 2010 at the Los Angeles Convention Center in Los Angeles, CA in Booth 3337. For more information, please visit www.solren.com/events.html or www.solren.com/training.html to sign up for our Commercial & Utility Scale Training during the show!
About Solectria Renewables, LLC
Solectria Renewables, LLC is the leading U.S. based PV inverter, string combiner and web-based monitoring company for residential, commercial and utility-scale solar projects. Our wide range of products include 1.8kW to 500kW grid-tied inverters for 1kW to multi-MW photovoltaic systems. Solectria Renewables is backed by over 20 years experience with inverters and other electronic power systems.
To learn more about Solectria Renewables, please visit http://www.solren.com.
CONTACT
Natalie Wiener
Marketing Manager
+1 978-683-9700
natalie@solren.com
###
Featured Product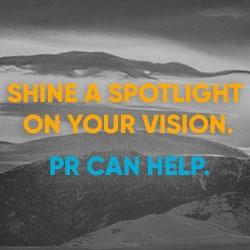 FischTank Marketing and Public Relations provides communications and marketing services to both start-up and established renewable energy companies. We provide media relations, content writing, digital/social media, and other marketing support to companies working in sectors spanning solar, LED lighting, energy storage, hydrogen, battery development and manufacturing, alternative fuels, and more. Our clients have been featured in top tier media including print, online and broadcast.