UMA Solar will exhibit its new MAX G solar preheating technology at the NAESCO Annual Conference, Nov. 9-10, in Phoenix, Ariz.
ALTAMONTE SPRINGS, Fla. (November 4, 2010) - UMA Solar, manufacturer and distributor of the industry's highest-performing solar thermal products for residential and commercial applications nationwide, will be exhibiting at the 2010 National Association of Energy Service Companies (NAESCO) 27th Annual Conference Nov. 9-10 at the Arizona Biltmore Hotel in Phoenix, Ariz. The company will be situated at booth # 103 for the duration of the conference.

NAESCO's 2010 annual conference will focus on market opportunities for providers of energy efficiency and alternative energy resources.
UMA Solar will exhibit a full line of state-of-the-art solar thermal products at the conference including MAX G, a groundbreaking solar preheating technology for large-scale commercial and industrial applications.
"The attendees at this conference comprise an ideal audience for our new MAX G solar preheating technology," said UMA Solar Director of Marketing Tod Ellington. "NAESCO members are focused on delivering top energy savings to their customers and the MAX G system can help them differentiate themselves in the marketplace. Not only does this system deliver more energy per building than any other solar technology, it also has a faster return on investment, making it ideal for large-scale commercial applications."
UMA Solar representatives will be available throughout the duration of the conference to provide additional information about MAX G and other UMA Solar products.
About UMA Solar:
UMA Solar manufactures and distributes the industry's highest-performing solar products for commercial and residential applications nationwide. UMA Solar features industry-leading products including MAX G, advanced solar pre-heating systems for commercial applications; Heliocol, the world's top solar pool heating systems; Solene Solar Water Heaters; and, MyGen, Kyocera photovoltaic (PV) solar electric equipment packages designed specifically for residential grid-tied applications. UMA Solar offers its products through its network of over 700 dealers nationwide. Four distribution locations are strategically placed throughout the U.S. for convenient and continuous availability. For more information, call UMA Solar at 1-800-79-SOLAR or visit http://www.umasolar.com.
For more information please contact: Tod Ellington, Director of Marketing, tellington@umasolar.com
###
Featured Product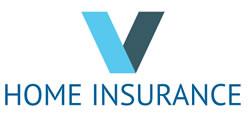 vHomeInsurance.com analyzes home insurance, climate and other environmental factors that impact insurance.