Next year in Sofia, on April 13 to 15, over 500 people will get together to network & discuss with other experts the energy efficiency and RES industry in the Region of South East Europe
Kerstin Schmidt, Head of Projects and Eastern Europe will join a 50 strong expert line up of speakers. Norwegian solar company REC Group has presented interim results presentation for the third quarter 2010, showing major growth; particularly in its solar panel manufacturing arm, REC Solar. Mrs Schmidt will speak about the benefits of integration across the solar value chain to delivering cost reduction and production optimization. The presentation will discuss cost reduction opportunities such as transparency, technology synergies, reduction in inefficiencies and best practice sharing across the silicon, wafer, cell, and module production value chain. The efficiency delivered by reducing the energy payback time will also be presented. REC is reducing the time it takes for a PV solar module and materials to generate the energy that was used to create it to make the module a net provider of energy. The processes required to give REC the industry leading energy payback time of one year will be discussed.

REC opened in November 2010 one of the world's largest integrated wafer, cell and module manufacturing facilities in Singapore - the largest single investment ever made by REC, the largest clean tech investment ever made in Singapore at 2.5 billion Singapore dollars, and the third largest foreign green field investment ever made by a Norwegian company. Initially volumes of 740 MW for wafers, 550 MW for cells, and 590 MW for modules were announced.
Over 50 speakers are due to speak at the event next year. The hot topic for the Region concerning Waste to Energy will be discussed as a part of the parallel Waste Management Conference. This will be one of the key sessions with more than 20 speakers from Austria, Poland, Romania, Germany, Slovenia, Japan, Serbia, Switzerland, USA, Canada and UK. Other Congress sessions are EE & Renewable Financing - International & Local Incentive Programs; RES Electricity; Smart Grid; Renewable Heating & Cooling (RHC); Electric vehicles, etc.
In 2011 the parallel expo will have more than 200 stands including leading producers and service providers such as: Enercon, Germany; Fronius, Austria; Global Wind Power, Denmark; Phono Technologies, Switzerland; Franki Grundbau, Eurosol, Germany and many other as well as Spanish national participation, group participations from Austria, Germany, Finland, Turkey, Slovenia and China.
For more information how to participate at the exhibition or to be included in the Congress program, please visit www.viaexpo.com or call Maya Kristeva - office@viaexpo.com; 00359 32 945459
For Further Information: www.viaexpo.com
Featured Product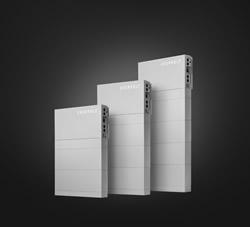 Extract maximum power production from every roof size and shape. HIT® AC Series combines the module efficiency of Panasonic solar panels with the intelligence of Enphase microinverters. A built-in IQ 7X microinverter with Individual MPPT (Module-level Power Point Tracker) tracking helps deliver an all-in-one module that offers design flexibility, reduced installation time, and a higher ROI. Field-replaceable microinverter with no DC wire management required yields lower cost of ownership.