Sustainable Energy to Offer Product Training at Solar Canada 2010 Trade Show
Toronto, Ontario - November 16, 2010 - Sustainable Energy Technologies Ltd (TSX V: STG) ("Sustainable Energy") Canada's solar inverter company, today announced that it will offer SUNERGY inverter training sessions for installers and renewable energy professionals at Solar Canada 2010 in Toronto, Ontario.

With parallel array architecture offering high yield, flexibility and safety advantages, SUNERGY inverters continue to gain momentum in tracker, ground mount and rooftop applications. Sustainable has the only product in the market today which offers these benefits at a cost and serviceability factor that is comparable to conventional inverters in the market.
Sustainable Energy is pleased to meet increasing demand for training programs, making the distributed parallel architecture more accessible to the Ontario market and helping more owners of solar power systems increase revenue and minimize system downtime.
The workshops will be run on Wednesday Dec 8, 2010 and interested parties are encouraged to register promptly as space is limited. Attendees will acquire detailed knowledge for successful sales, system design and installation of solar power systems using SUNERGY inverters. The workshop covers products and design requirements for single phase and three phase applications including:
• Sales & product information
• New product configurations and BOS cost reduction available for 2011
• String and array sizing
• Balance of system
• System design & LDC requirements
• Installation and best practice
• Monitoring solutions and commissioning
Register online today at
http://www.trcregistration.com/Register/stdRegFormCANSIA_WORK.asp?eventno=272
Venue Details:
Wednesday, December 8, 2010 Location: InterContinental Toronto Centre, 225 Front St. West, Toronto, ON, M5V 2X3 Room: NIAGARA Date: Wednesday, December 8, 2010 Time: 8 AM - 12 NOON & 1 PM - 5 PM CanSIA Members and Non-Members - $75
Solar Canada is Canada's largest solar industry exhibition and conference, hosted by the Canadian Solar Industry Association December 6-7, 2010 at the Metro Toronto Convention Center. Sustainable Energy will showcase its next generation SUNERGY PV inverters at the exhibition at booth #904.
About Sustainable Energy:
Sustainable Energy (www.sustainableenergy.com) is Canada's solar inverter company. The Company's patented inverter technologies are a breakthrough in power inverter design and capabilities for all forms of distributed generation and smart grid applications.
The SUNERGYTM inverter is the industry's only grid-interactive solar inverter which enables a "parallel" solar PV system architecture in higher power ratings at a cost and serviceability factor that is comparable to conventional inverters in the market. The benefits of parallel solar are: (i) 5% - 25% higher total system power output; (ii) a better fill factor enabling better coverage of available space; (iii) simplified system design and installation; and (iv) the safety of extra low operating voltages which ensures the safety of building maintenance personnel, first responders, and tradesmen who may accidentally come into contact with system wiring.
Sustainable Energy's technologies are the subject of multiple patents issued by and pending with the Canadian and US Patent Offices.
Forward Looking Information
The reader is advised that some of the information herein may constitute forward-looking statements within the meaning assigned by National Instruments 51-102 and other relevant securities legislation. Forward-looking information is not a guarantee of future performance and involves a number of risks and uncertainties. Many factors could cause the Company's actual results, performance or achievements, or future events or developments, to differ materially from those expressed or implied by the forward-looking information. Readers are cautioned not to place undue reliance on forward-looking information, which speaks only as of the date hereof. The Company does not undertake any obligation to release publicly any revisions to forward- looking information contained hereinto reflect events or circumstances that occur after the date hereof or to reflect the occurrence of unanticipated events, except as may be required under applicable securities laws.
Neither the TSX Venture Exchange nor its Regulation Services Provider (as that term is defined in the policies of the TSX Venture Exchange) accepts responsibility for the adequacy or accuracy of this release.
For further information please contact:
Contact:
Michael Carten
Sustainable Energy Technologies Ltd.
Executive Chairman
+1 (403) 508-7177 #111
Michael.carten@sustainableenergy.com
Featured Product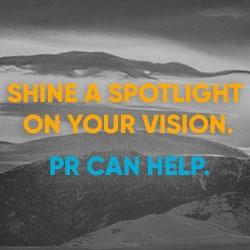 FischTank Marketing and Public Relations provides communications and marketing services to both start-up and established renewable energy companies. We provide media relations, content writing, digital/social media, and other marketing support to companies working in sectors spanning solar, LED lighting, energy storage, hydrogen, battery development and manufacturing, alternative fuels, and more. Our clients have been featured in top tier media including print, online and broadcast.