On October 22, 2010, the SGS Group issued the first Product Carbon Footprint (PCF) label in China. The honorable recipient was the Zhangzidao Fishery Group for its ezo scallops. Zhangzidao is the largest company of bottom-cultured seafood in China.
In order to announce this achievement, Zhangzidao held a high level press conference at the Beijing International Hotel. The event was designed to promote the green image of Zhangzidao and boost SGS carbon services in China.

Mr. Hougang Wu (Board Chairman of Zhangzidao), Mr. Richard SHENTU (President of SGS China), Mr. Qisheng Tang (Academic from the Chinese Academy of Sciences), Mr. Michael Zhu (Director of SGS China Food), Mr. William Lau (Director of SGS China OPEC) and several representatives from two sides attended the conference.
Through the application process for the PCF label, Zhangzidao Group underwent a full assessment of carbon dioxide emissions from scallops over their lifetime. The label gives the number of grams of carbon dioxide per 1kg of product, produced during its entire lifecycle. The carbon absorbing process in the farming phase which reduces carbon dioxide levels, strengthened Zhangzidao' s confidence in developing this seafood line. The study also evaluates energy use (http://www.foodsafety.sgs.com/energy-efficiency.htm) and identified cost saving areas at the farming and processing level, enabling the company to be better prepared to deal with green procurement requirements from domestic and foreign buyers.
As a global leader and innovator in inspection, verification, testing and certification services, SGS always strives to improve human health, safety and the environment, and is devoted to providing professional solutions to all industries' sustainable development challenges. In addition to Zhangzidao, SGS China has provided sustainable solutions (http://www.foodsafety.sgs.com/sustainability.htm) to many domestic events, government institutions, nonprofit organizations and other industries, such as long-term energy planning services for companies and carbon audits for the London Zero Carbon Museum and the United Nations Pavilion at the 2010 World Expo in Shanghai. SGS Energy and Carbon Services cover all industries, including natural resources, industrial, consumer goods, renewable energy, automotive, life sciences and so forth.
Contact details:
SGS Consumer Testing Services
Michael Zhu
Director for Food, SGS-CSTC
3rd Building, No. 889, Yishan Road, Xuhui District, Shanghai, China 200233
t: +86 (0)21 6140 2666
E-mail: michael.zhu@sgs.com
Website: www.sgs.com/foodsafety
The SGS Group is the global leader and innovator in inspection, verification, testing and certification services. Founded in 1878, SGS is recognized as the global benchmark in quality and integrity. With 59,000 employees, SGS operates a network of over 1,000 offices and laboratories around the world.
Featured Product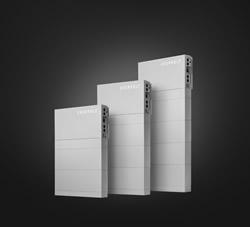 Extract maximum power production from every roof size and shape. HIT® AC Series combines the module efficiency of Panasonic solar panels with the intelligence of Enphase microinverters. A built-in IQ 7X microinverter with Individual MPPT (Module-level Power Point Tracker) tracking helps deliver an all-in-one module that offers design flexibility, reduced installation time, and a higher ROI. Field-replaceable microinverter with no DC wire management required yields lower cost of ownership.