Lawrence, MA - December 21, 2010 - Solectria Renewables, LLC, the leading U.S. PV inverter manufacturer, was pleased to attend a press conference and ribbon cutting hosted by National Grid. The event celebrated the completion of three new solar power systems in Revere, Haverhill and Everett, Massac
National Grid has now completed four PV systems in Massachusetts which will cumulatively eliminate 3.8 million lbs. of CO2 per year. The CO2 emissions avoided are equivalent to removing more than 1,100 passenger cars from the road, burning more than 33 railcars of coal or the consumption of burning 14,615 barrels of oil.

Solectria Renewables joined National Grid and representatives from the state of Massachusetts at the ribbon cutting event. Distinguished guests included: Edward White, VP of Energy Products for National Grid; Ian Bowles, Secretary for the Executive Office of Energy & Environmental Affairs; Phil Giudice, Commissioner of the Massachusetts Department of Energy Resources; Anthony Petruccelli, Senate Chair of the Joint Committee on Environment; National Resources and Agriculture; and Thomas Ambrosino, Mayor of the City of Revere.
During the ceremony, Massachusetts Secretary of Energy and Environmental Affairs, Ian Bowles, said, "Clean energy is an integral component of the Patrick-Murray administration's strategic investment in job creation, innovation and the state's long-term economic growth. On behalf of the Administration, I applaud National Grid for taking a leadership role in developing five sites."
State Department of Energy Resources Commissioner, Phil Giudice, said, "Visible at this site is the entire spectrum of our past and future energy infrastructure including fuel tanks, a wind turbine, and this solar facility. Massachusetts jobs were created in the development and manufacturing of the solar inverters, and Massachusetts jobs were created in the design and installation of this facility. Our clean energy future looks exactly like this -- Massachusetts firms and workers generating clean, renewable energy for Massachusetts consumers for years to come."
Solectria Renewables technical and engineering advisors worked closely with National Grid, American Capital Energy, Zapotec Energy and Fischbach & Moore Electrical Group, LLC on the projects.
National Grid
National Grid is an international energy delivery company. In the U.S., National Grid delivers electricity to approximately 3.3 million customers in Massachusetts, New Hampshire, New York and Rhode Island, and manages the electricity network on Long Island under an agreement with the Long Island Power Authority (LIPA). It is the largest distributor of natural gas in the northeastern U.S., serving approximately 3.4 million customers in Massachusetts, New Hampshire, New York and Rhode Island. National Grid also owns over 4,000 MW of contracted electricity generation that provides power to over one million LIPA customers.
About Solectria Renewables, LLC
Solectria Renewables, LLC is the leading U.S. based PV inverter, string combiner and web-based monitoring company for residential, commercial and utility-scale solar projects. Our wide range of products include 1.8kW to 500kW grid-tied inverters for 1kW to 2MW photovoltaic systems. Solectria Renewables is backed by over 20 years experience with inverters and other electronic power systems.
To learn more about Solectria Renewables, please visit http://www.solren.com.
CONTACT
Natalie Wiener
Marketing Manager
+1-978-683-9700
natalie@solren.com
Scott Bowden
Business Development Manager
+1 978-683-9700
scott@solren.com
###
Featured Product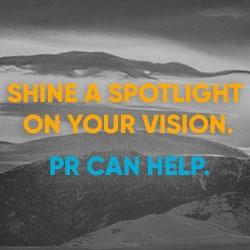 FischTank Marketing and Public Relations provides communications and marketing services to both start-up and established renewable energy companies. We provide media relations, content writing, digital/social media, and other marketing support to companies working in sectors spanning solar, LED lighting, energy storage, hydrogen, battery development and manufacturing, alternative fuels, and more. Our clients have been featured in top tier media including print, online and broadcast.