Risen Energy To Invest 800M Yuan On Solar Cell Project
November 9 -- Risen Energy (300118) plans to spend more than 800 million yuan on building 300MW of crystalline solar cell production lines to triple its current capacity of 150 MW, reports National Business Daily, citing a company filing.

Risen Energy went public in September and is specialized in the research and development and manufacturing of crystalline solar lights, cells, components, photovoltaic system works, and photovoltaic application products.
The company raised 1.34 billion yuan of excess funds through its IPO. It used 50 million yuan of the excess funds raised for the temporary replenishment of its working capital.
The 800 million yuan to be spent on the capacity expansion project will come from the excess funds. Meanwhile, another 250 million yuan will be used to permanently replenish its working capital.
Risen Energy expects the expansion project to contribute sales income of three billion yuan and net profit of 349 million yuan per year at full capacity production.
The investment return rate is expected at 50.6 percent. It is said that 90 percent of the products from the expansion project will be exported to European Union countries such as Germany, Italy and France.
Featured Product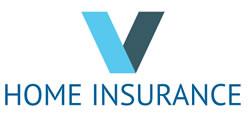 vHomeInsurance.com analyzes home insurance, climate and other environmental factors that impact insurance.