B.A.G. Corp has a new product, the WindMule™ Utility Bag, to replace the Lineman's Bucket. This bag is cost-effective and useful in transporting tools inside wind turbines.
Dallas, TX---B.A.G. Corp. offers research, development and manufacturing of specialty FIBC (Flexible Intermediate Bulk Container) in many sizes, shapes and applications. Our Technical Service Group (TSG) is available to assist in R&D partnerships with our customers, including designing the FIBC to meet specialty applications.

In response to requests for a more cost-efficient way to transport tools in wind turbines, the WindMule™ Utility Bag was developed to replace the Lineman's Bucket. The multi-use bag is designed to fit through the 24" x 24" opening at the wench deck in the top of wind turbines, and meets strict wind energy safety criteria. With its large open top, 500-pound capacity and industrial strength lift loops, the bag is an efficient alternative to the traditional canvas bucket. The larger capacity allows for fewer trips taken traveling up and down the turbine, saving valuable maintenance time. As pictured, the 17" x 17" x 27" bag will round out to a 22" diameter when filled and contains 5 cubic feet of storage space. In addition, a 3 mil. clear polyethylene liner is inserted and sealed in the bag, preventing leakage as the bag is hoisted in the air.
About B.A.G. Corp.®
B.A.G. Corp.is the single source solution for all bulk packaging needs since 1969. B.A.G. Corp. develops and manufactures Super Sack® containers, woven polypropylene flexible intermediate bulk containers (FIBCs) for the shipping, handling and storing of dry, flowable and fluid products. The company also produces specialty liners for boxes, drums and FIBCs. Other members of the B.A.G. Corp. family of companies include: FIBC Recycling, Inc., which cleans and reconditions FIBCs in a closed-loop system and disposes of bulk bags in an environmentally friendly manner; and Winzen Film, a specialty film extruder that also produces multi-filament thread and webbing.
For more information please contact:
Matthew Simons, Marketing Director
matt@bagcorp.com
B. A. G. Corp.
11510 Data Drive
Dallas, TX 75218
Phone: 214-340-7060
Featured Product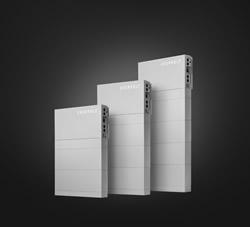 Extract maximum power production from every roof size and shape. HIT® AC Series combines the module efficiency of Panasonic solar panels with the intelligence of Enphase microinverters. A built-in IQ 7X microinverter with Individual MPPT (Module-level Power Point Tracker) tracking helps deliver an all-in-one module that offers design flexibility, reduced installation time, and a higher ROI. Field-replaceable microinverter with no DC wire management required yields lower cost of ownership.