Azuray Technologies has chosen the eXtremeDB Fusion embedded database from McObject for integration in its solar power optimization electronics device. Azuray estimates eXtremeDB Fusion has saved "a solid six programmer months." The database system also helped lower manufacturing costs.
McObject® announced that Azuray Technologies, an emerging leader in solar power electronics, will include McObject's eXtremeDB® Fusion embedded database system in its communications gateway, a Linux-based device for solar power optimization. Azuray's solar DC to DC converters for "smart" solar panels make solar power generation more cost-effective by increasing energy harvest up to 25 percent. McObject's database plays a key role in the solution's yield-enhancing capabilities, as well as in Azuray's key safety and user interface features.

"We saved time and money by choosing eXtremeDB Fusion," said Vinny DiTommaso, VP of Engineering. "Azuray needed a small, fast embedded database management system (DBMS) in our communications gateway and we considered meeting that need with internally developed code. However, we determined building a DBMS from scratch would not be as cost effective as using eXtremeDB Fusion."
"Writing a database is a lengthy and expensive undertaking," said Ken Schumm, Senior Software Architect at Azuray Technologies. "We estimate that we saved a solid 6 programmer months by opting for the proven eXtremeDB Fusion."
eXtremeDB Fusion also boosts Azuray's bottom line with its small database code size (approximately 150K). This minimizes the amount of RAM and flash memory required on each communications gateway, resulting in a lower per-unit manufacturing cost.
With market interest in solar power increasing, manufacturers of photovoltaic (PV) panels are focusing on distributed electronics to increase solar energy generation efficiency and wring more juice from the sun's rays. A potential limitation in this type of energy generation is that when just one solar panel's productivity is hindered -- by shade, mismatch and other obstructions -- the decrease in power generation is multiplied across multiple panels. Azuray's maximum power point tracking (MPPT) DC to DC converter technology uses embedded software to offset the effect of these environmental conditions and increase the amount of solar energy generated.
When Azuray's engineers evaluated database systems for the gateway, requirements included small code size, transactions (in which multiple updates are grouped and either succeed, or fail, as a unit), and support for flash memory storage. eXtremeDB Fusion met these needs, and offered two other characteristics that made it "ideal for a deeply embedded application" such as the gateway, Schumm said.
First, eXtremeDB Fusion offers hybrid storage: different record types can be designated for storage in RAM or on persistent media (flash, in this case). Some of the gateway's data, particularly on solar panel performance, is inherently transient. Storing it in memory reduces wear on the flash device.
Second, the gateway applications do not need the database server mechanism that is part-and-parcel of many DBMSs. eXtremeDB forgoes client/server architecture, instead offering an in-process model in which database functions are embedded directly in application code. Azuray's gateway gains performance, and reduces memory and CPU demands, by eliminating inter-process communication and other client/server overhead, Schumm said.
"Azuray Technologies is on track to bring its innovative energy harvest enhancement solution to an eager, fast-growing solar power generation market. McObject is proud that its eXtremeDB Fusion embedded database has proven an excellent fit to enhance the business prospects of Azuray's technology and help deliver cheaper, more sustainable energy," said Steve Graves, McObject CEO and co-founder.
About Azuray Technologies
Azuray Technologies, Inc. is a leader in the distributed solar electronics sector with its reliable, efficient products and progressive vision for the PV industry. Azuray is dedicated to designing world class solar power electronics that increase the energy harvested, while at the same time, reducing the overall cost of solar PV systems. For more information please visit: www.azuraytech.com.
About McObject
Founded by embedded database and real-time systems experts, McObject offers proven data management technology that makes applications and devices smarter, more reliable and more cost-effective to develop and maintain. McObject counts among its customers industry leaders such BAE Systems, Siemens, Phillips, EADS, JVC, Tyco Thermal Controls, F5 Networks, CA, Motorola and Boeing. McObject, based in Issaquah, WA, is committed to providing innovative technology and first-rate services to customers and partners. The company can be reached at +1-425-888-8505, or visit www.mcobject.com.
McObject and eXtremeDB are registered trademarks of McObject LLC. All other company or product names mentioned herein are trademarks or registered trademarks of their respective owners.
Featured Product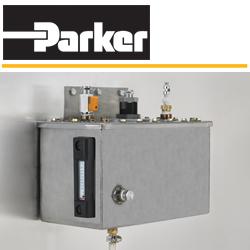 Many 1.5 MW wind turbines use traditional open-loop water/glycol cooling systems. Regular water evaporation in the reservoir elevates the mixture's viscosity, prohibiting cooling of the IGBT and associated critical controls, causing the wind turbine to overheat unless serviced, which in turn means turbine downtime and high maintenance costs. Parker's KleenVent Coolant Evaporation Inhibitor (KV-CEI) is a simple add-on to the legacy cooling system, that eliminates water evaporation in the coolant solution and stops the ingress of airborne contaminants, by enclosing the cooling loop. The KVCEI also removes the need for continuous coolant monitoring during the warm season. Traditional maintenance calls to replenish or rebalance the fluids, take the wind turbine and transformer offline, resulting in significant downtime and revenue loss. Parker's cooling system solution optimizes wind turbine uptime and revenue, reduces maintenance costs and increases overall efficiencies.