The largest 45 MW Solar PV project in Bulgaria and one of the largest in the EU, consisting one 20 MW solar photovoltaic installation in the villages of Samovodene and one 25 MW solar photovoltaic installation in Zlataritsa was officially launched on December 13, 2010
200 Million USD 45 MW PV Project Successfully Launched in Bulgaria

The largest Solar PV project in Bulgaria and one of the largest in the EU was officially launched on December 13, 2010. The 45 MW project consisting of one 20 MW solar photovoltaic installation and one 25 MW solar photovoltaic installation in the villages of Samovodene and Zlataritsa is currently under construction with almost 5 MWs already completed. The project will be fully operational by the end of 2011.
The project was created by a partnership of U.S. - based renewable energy company NEOptions, the Bulgarian Development Collaborative, and South Korean solar power company SDN. " Large scale renewable energy development projects - especially in new EU countries where there is no track record and experience in the construction and operation of such facilities is especially challenging, and it takes a great deal of work to put the right partnerships and structures together to ensure the success," said President of NEOptions, Angelina Galiteva.
NEOptions contribution to the endeavor was a combination of in-depth knowledge of the proposed projects and strong working relationships built over time with the other partners. NEOptions had also participated in the preparation of the solicitation materials, project description and initial engineering in order to attract a viable investor for the 45 MW PV project.
After approximately three years of collaborating with SDN (previously known as Seoul Marine) and discussing project development for both the US and Bulgaria, NEOptions presented the Zlataritsa and Samovodene projects to SDN in the Summer of 2009. "We are pleased that the initial meeting between the parties in Seoul in early November 2009 and all the hard work involved in developing the project has resulted in a positive outcome for the 45 MW solar PV park in Bulgaria." Galiteva stated. "SDN is an aggressive and thriving company and will certainly be a sizeable player in the solar PV market long term. We congratulate them on this successful launch" she added.
Mr. Borislav Sarandev lead the efforts of the Bulgarian Development Collaborative for the projects, which included site selection, land acquisition, and securing the myriad of necessary permits, licenses and interconnection documents needed to have a turn key project of this type. "Professionalism and understanding of local policies, regulations and relationships is what guaranteed this development team's fast track permit approval and rapid start on construction of this solar park," said Galiteva.
"We are very fortunate to have a partner such as NEOptions on our side" stated Borislav Sarandev. "Ms. Galiteva, who is a world renowned expert in the field of renewable energy, made certain that we had all the right parties from across the globe working together to reach the ultimate goal of building the projects. Without her participation this would have been almost impossible to achieve."
Mr. Gi Choi, CEO of SDN also praised NEOptions' and Mr. Sarandev's leadership and expressed his appreciation for the opportunity to construct the 45 MW PV project.
NEOptions and their Bulgarian partners continue to develop projects in Bulgaria and the region. Ms. Galiteva and Mr. Sarandev are confident that the area will become a hot bed for renewable energy development and that as regional countries continue to introduce supportive legislation, their team will have a rich portfolio of projects in which to invest. Helping fuel this optimism, Bulgaria's Economy and Energy Minister Traicho Traikov recently announced that the country's renewable energy legislation will be harmonized with EU laws, in order to attract major foreign investors.
NEOptions is a California based renewable energy company, with global expertise in project development and building integrated solar products. SDN Co., is a South Korean producer of power generators, solar modules and marine propellers.
Featured Product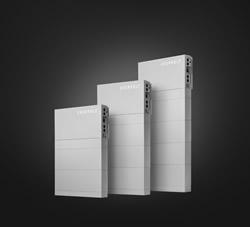 Extract maximum power production from every roof size and shape. HIT® AC Series combines the module efficiency of Panasonic solar panels with the intelligence of Enphase microinverters. A built-in IQ 7X microinverter with Individual MPPT (Module-level Power Point Tracker) tracking helps deliver an all-in-one module that offers design flexibility, reduced installation time, and a higher ROI. Field-replaceable microinverter with no DC wire management required yields lower cost of ownership.