Mersen provides a unique opportunity to test your knowledge of the new photovoltaic circuit protection UL standards and win a $100 gift Card.
NEWBURYPORT, Mass - Mersen, formerly Ferraz Shawmut, announces that it recently published a new Protection Intelligence Quotient (PIQ) Quiz on the new photovoltaic circuit protection UL standards. This is the latest quiz in an ongoing program which challenges participants to see if they're up to speed on the best practices in electrical safety. The quiz is online at http://us.ferrazshawmut.com/PIQPR. Participants may take the quiz and enter to win a $100 gift card. Three winners are selected every month. No purchase is necessary.

With the educational PIQ program, solar power design engineers, specifiers, electrical professionals and equipment manufacturers discover how much they know about the hazards that can harm people, equipment and investments.
"We are clearly filling a need for circuit protection and safety information," said Stephen Colvin, Vice President of Marketing at Mersen. "Many visitors take the latest quiz, and then move on to take earlier archived quizzes on topics such as arc flash hazard protection, overvoltage protection, and selective coordination." To review earlier quizzes and download the PIQ Quiz Notes visit http://us.ferrazshawmut.com/PIQarchive.
For further details on the PIQ Quiz program, please send a request to info.nby@mersen.com, or visit http://us.ferrazshawmut.com/PIQPR. The 2011 program runs through Dec. 31, 2011.
###
About Mersen
Mersen is a global expert in materials and solutions for extreme environments as well as in the safety and reliability of electrical equipment. Drawing on a century of experience—and an ongoing commitment to critical research in electrical safety—it provides industrial, commercial, and OEM customers with innovative products and unsurpassed technical support. Its product line includes current-limiting fuses and accessories, fuse blocks and holders, power distribution blocks, low voltage disconnect switches, surge protection devices, high power switches, cooling for power electronics, and more. Amp-Trap® High-Speed Class J (HSJ) fuses, TPMOV® Technology, the SmartSpot® open-fuse indicator, and Fabfin® heatsinks are a few of the company's innovations. For more information, call (978) 462-6662 or visit http://www.us-ferrazshawmut.mersen.com
Featured Product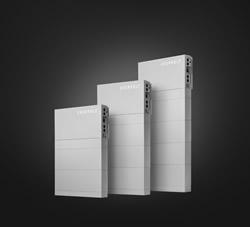 Extract maximum power production from every roof size and shape. HIT® AC Series combines the module efficiency of Panasonic solar panels with the intelligence of Enphase microinverters. A built-in IQ 7X microinverter with Individual MPPT (Module-level Power Point Tracker) tracking helps deliver an all-in-one module that offers design flexibility, reduced installation time, and a higher ROI. Field-replaceable microinverter with no DC wire management required yields lower cost of ownership.