DC Filter limits noise generated on the DC side of the Inverter
Santa Rosa, California, October 6, 2010 - Schurter adds a new standard DC filter series FMER SOL designed for use on the DC side of the inverter in photovoltaic systems and other DC systems

MPP (maximum power point) trackers generate disturbances into both the grid's AC power line, as well as the DC side of the solar module. An AC filter is typically used on the grid's AC power line, but the noise generated on the DC side tends to be overlooked. EMC standards EN 61000-6-3 and EN55014-1 also place strict limits on the noise generated downstream from the grid, such as the line to the solar panels. Using the FMER SOL DC filter on the DC side of the inverter ensures EMC compliance and overall reliability of the entire PV system.
Large solar inverters generally require a cooling system. Components, such as the FMER SOL, provide high temperature resistance to simplify the system and reduce the energy needed to cool. The filters are designed for rated currents from 25 A to 1500 A at 55°C ambient temperature, and voltages up to 1200 VDC. They also carry cURus and ENEC approvals up to 75°C ambient temperature, with corresponding reduced rated currents.
Offered in both standard and medical M5 versions, the FMER SOL DC filters are equipped with screw clamps for types up to 150 A and copper bars for types upwards of 250 A. Other types of connections, such as wires or copper bars <250 A, are available on request. Small adjustments can also be made to customize the electrical circuit or the filter housing on request.
More information on the FMER SOL can be found on the Schurter website at http://www.schurterinc.com/new_emc. For sales and product information contact Cora Umlauf at 800 848-2600 or info@schurterinc.com.
About Schurter Inc.
The Schurter Group was founded in Switzerland in 1933. With its more than 75 years in business, Schurter continues to be a progressive innovator and manufacturer of Fuses and Varistors, Circuit Breakers, Power Entry Modules & Connectors, Input Systems, EMC Products, as well as providing manufacturing services for the electronic and electrical industries worldwide. Schurter's product innovation focuses on safe supply of power and making the interface between human and machine easier. Schurter's market focus is in the area of IT / Telecom, Medical, Space and Renewable Energy. Schurter, Inc. Santa Rosa, California, is the exclusive North American sales and distribution office for the Schurter Group.
Featured Product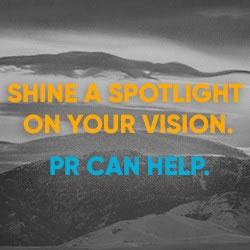 FischTank Marketing and Public Relations provides communications and marketing services to both start-up and established renewable energy companies. We provide media relations, content writing, digital/social media, and other marketing support to companies working in sectors spanning solar, LED lighting, energy storage, hydrogen, battery development and manufacturing, alternative fuels, and more. Our clients have been featured in top tier media including print, online and broadcast.