Ontario, Canada Re-Energizing Northern Forestry Sector
TORONTO - February 14, 2011 - Atikokan Renewable Fuels has accepted one of the Province's first new wood supply offers. They will produce wood pellets for domestic and international customers, which can be used to create heating and electricity. This will create up to 95 jobs, help sustain other jobs in the forestry sector and support the local economy.

In addition, with support from the Northern Ontario Heritage Fund Corporation (NOHFC), the company plans to convert an industrial site into a mill that will produce the wood pellets.
The wood supply competition is about putting Ontario's unused wood to work while the government takes steps to introduce a new forest tenure and licensing system. Helping build a stronger forest industry is an important part of the Open Ontario plan to create jobs and opportunities in Northern Ontario.
"Our government wants to support solid, innovative initiatives that will strengthen our forest industry. The allocations we're announcing in this first round of successful proposals will play a significant role in re-energizing Ontario's forest products sector," said Michael Gravelle, Minister of Northern Development, Mines and Forestry, and chair of the NOHFC.
"The crisis in the North American forest industry has required new approaches to job creation in this industry. That's why we are taking steps to transform Ontario's forest sector, creating new jobs and attracting investment in a way that will ensure our forests continue to be managed sustainably. I am excited by today's announcement and the jobs that will be created in Atikokan and Northwestern Ontario," said Bill Mauro, MPP for Thunder Bay-Atikokan.
"This offer of a wood supply allocation is an important step towards creating new forestry-based jobs in Atikokan and surrounding areas. The government has indeed taken bold steps in offering previously unused forest resources within acceptable haul distances from our production facility. The Rainy Lake Tribal Development Corporation, comprising area First Nation communities and their leadership, is also pleased that the selection process will allow their company, Rainy Lake Tribal Contracting, to commence operations as the primary fibre handling and processing contractor at the Atikokan facility," said Ed Fukushima, Atikokan Renewable Fuels.
QUICK FACTS:
• Atikokan Renewable Fuels has accepted a wood supply offer of 179,400 cubic metres per year of poplar and birch fibre. This is in addition to an existing offer of 100,000 cubic metres per year.
• Ontario is investing $1 million in the plant conversion through the NOHFC's Enterprises North Job Creation Program and $250,000 toward converting the plant's existing natural gas heating system to wood fibre-based heat through the Northern Energy Program.
• Ontario received 115 submissions in March under the provincial wood supply competition from existing and new forest companies interested in using provincially owned wood and investing in the province.
• The Province is converting the Atikokan Generating Station from dirty coal-fired generation to biomass by the end of 2014.
LEARN MORE
• Learn more about the Provincial Wood Supply Competitive Process
• Find out about Ontario's forests
• Read Building Our Clean Energy Future, Ontario's updated long-term energy plan
For more information, contact:
Patricia Pytel, Media Relations, Brand Marketing
Ministry of Economic Development and Trade
Tel: 416-314-8704
E-mail: Patricia.Pytel@ontario.ca
Lindsey Schober, Account Executive
BlissPR
Tel: 312.577.0043
Email: Lindsey@blisspr.com
Featured Product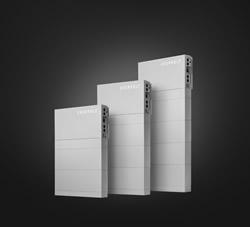 Extract maximum power production from every roof size and shape. HIT® AC Series combines the module efficiency of Panasonic solar panels with the intelligence of Enphase microinverters. A built-in IQ 7X microinverter with Individual MPPT (Module-level Power Point Tracker) tracking helps deliver an all-in-one module that offers design flexibility, reduced installation time, and a higher ROI. Field-replaceable microinverter with no DC wire management required yields lower cost of ownership.