Ontario, Canada Leading The Charge In Clean Transportation
TORONTO - March 3, 2011 - Ontario's vision to have one out of 20 vehicles to be electrically powered by 2020 is moving forward.

Eight charging stations are now up and running in Ontario, Canada in partnership with world leader Better Place. The company also opened an electric car demonstration and education centre in Toronto to help get more electric cars running on our roads and highways. For every 10,000 electric vehicles on the road, it is estimated there will be 40,000 tonnes less of CO2 polluting the air annually, which is like taking 8,500 gasoline-fuelled cars off the road.
The province is also offering incentives to encourage Ontarians to purchase plug-in cars. Rebates starting from $5,000 up to $8,500 are available to those who purchased plug-in hybrid and battery electric vehicles after July 1, 2010. And green licence plates are now available to drivers of such electric vehicles to use carpool lanes, even if there is only one person in the vehicle.
Encouraging cleaner transportation options through new technology supports businesses such as Better Place and the Open Ontario plan to create jobs and strengthen the economy.
"By demonstrating leadership in the adoption of electric vehicles, Ontario is positioned to capture the research and production jobs as the plan gains momentum. It's about taking a long-term view for the clean jobs of tomorrow for our families," said Sandra Pupatello, Minister of Economic Development and Trade.
"Ontario is investing in smart grid infrastructure that will help more Ontarians embrace electric vehicles and other clean energy technologies. Ontarians want to make the right choices for a cleaner future, and the government is helping them do that," said Brad Duguid, Minister of Energy.
"Ontario is moving forward to a cleaner and more sustainable future. Building vehicle charging infrastructure now will help Ontario make the transition to the next generation of vehicles quickly and seamlessly and provide cleaner air to breathe," said Glen Murray, Minister of Research and Innovation.
"As the first truly mass-produced EVs begin to enter markets in North America, we are focused on lining up the elements necessary for mass adoption to help Ontarians realize the full potential of EVs. This project highlights some of the key building blocks to get there: government leadership; public education; and a smart network system that scales and delivers benefits to the grid, rather than strains it," said Jason Wolf, Vice President, North America, Better Place.
QUICK FACTS:
• Plug-in electric vehicles reduce emissions of harmful and dirty air pollutants and lower greenhouse gases, which contribute to climate change.
• The Better Place demonstration centre, located at Evergreen Brick Works in Toronto, features a life-size mock-up of a vehicle charging station.
• The smart charging stations are located in Toronto (two locations), Markham, Vaughan, Bowmanville, Ajax and Barrie. Initially, the stations will be tested out by the corporate fleets of the project partners, with access expanded as the project moves forward.
• Ontario is home to Better Place's Canadian head office.
• The province invested $1 million in the Better Place demonstration centre and charging network.
LEARN MORE
• Learn more about Better Place's Ontario project at www.betterplace.com/ontario
• Find out about Ontario's Electric Vehicle Incentive Program
• Read about Ontario's Climate Change Action Plan
For more information, contact:
Patricia Pytel, Media Relations, Brand Marketing
Ministry of Economic Development and Trade
Tel: 416-314-8704
E-mail: Patricia.Pytel@ontario.ca
Lindsey Schober, Account Executive
BlissPR
Tel: 312.577.0043
Email: Lindsey@blisspr.com
Featured Product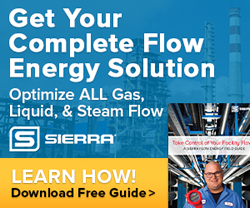 Download Flow Energy Guide - Written by Engineers For Engineers. Learn how to save on energy costs by optimizing your facility flows that impact costs like compressed air, natural gas, steam, and hot or chilled water.